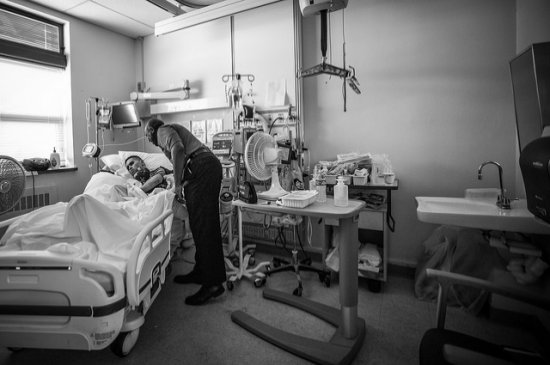 Beware a new scam that uses the VA to fool Wilmington veterans
Image Source: Flickr User Ronald Green
Wilmington area veterans should be on high alert for a new scam that takes advantage of those calling into the Veterans Choice Program that might misdial the toll-free 866 number. Here's how this new scam works that targets veterans and how you can stay safe.
What Is the Veterans Choice Program?
This important program is new but temporary, to help vets get health care in their local community without sitting through the sometimes long waits at a Veteran Administration facility that might be a distance away. Here are the important facts Wilmington consumers should know about Veterans Choice.
To be eligible for Veteran's Choice, you must be enrolled in the VA health care program by August 1, 2014, or a recently discharged combat veteran.
You must also be in one of the following circumstances:
You have been told you'll have to wait more than 30 days for an appointment at a VA medical facility.
You live more than 40 miles from the closest VA medical facility.
You must travel by plane or boat to get to the closest VA medical facility.
You face a burden by traveling to the closest VA medical facility based on your medical condition or other factors.
You live in a state with no full-service VA medical facility and live more than 20 miles from one in another state.
You live in Alaska, Hawaii, New Hampshire, Guam, American Samoa, U.S. Virgin Islands, or the Mariana Islands.
How Do You Access the Veterans Choice Program? 
Wilmington consumers that meet the basic eligibility requirement and one of the required conditions should call the Choice Program Call Center at (866) 606-8198 to verify they are eligible to participate and schedule an appointment. You cannot call a non-VA physician directly to set up an appointment under the choice program.
You are still eligible for Beneficiary Travel benefits for travel under a Choice Program appointment if you're eligible. The Choice program also includes some pharmacy benefits to fill a 14-day (or shorter) prescription at a non-VA pharmacy. For prescriptions more than 14 days, you must use the VA pharmacy closest to you.
It's also important to note that using Veterans Choice will not affect your VA medical benefits in any way. This supplemental program is not a replacement for Wilmington veterans and those in other areas of North Carolina, the US, and US territories. To find out more about Veterans Choice, use the YouTube link below to watch an informative video on this program.
What is the Veterans Choice scam?
Wilmington veterans should be on the lookout for the scam targeting them and trying to take advantage. The only phone number for Veterans Choice is (866) 606-8198, but scammers have set up phone numbers they're using for fraud that are very close to this number. To encourage misdials, scammers are sending and publicizing letters to vets with the wrong number on it.
If a Wilmington veteran mistakenly calls the scam number, they are told they will get a rebate, and they just have to provide a credit card number. Of course, there is no rebate, and the scammers rack up charges to the credit card account. The North Carolina Department of Justice published the alert and said NC veterans had been targeted.
Signs You Might Be Talking to a Scammer 
If the person that answers your call to Veterans Choice doesn't sound like they're informed about VA benefits, hang up, double check the number and dial again. If you're asked for a credit card, bank account information, or other personal information you've never been asked for by the VA, hang up, check the number from a trusted source like the VA or Veterans Choice website and dial again.
Scammers like to target Wilmington veterans and other demographics they think might fall prey to their fraud. Don't let a scammer take you for a ride. Be sure you're using the correct phone numbers for VA services and programs and never give out information that could be used for identity theft or fraud. If you're contacted by a VA scammer, please notify the North Carolina Department of Justice.
The Law Offices of John T. Orcutt in Wilmington have deep expertise in helping veterans, retired and active duty military deal with unmanageable debt. If you're active duty military, excessive debt can trigger the loss of your security clearance and career. Contact us today by calling +1-919-646-2654 for a free Wilmington bankruptcy consultation at one of our locations in Raleigh, Durham, Fayetteville, Wilson, Greensboro, Garner or Wilmington.
Resources:
YouTube video on Veterans Choice