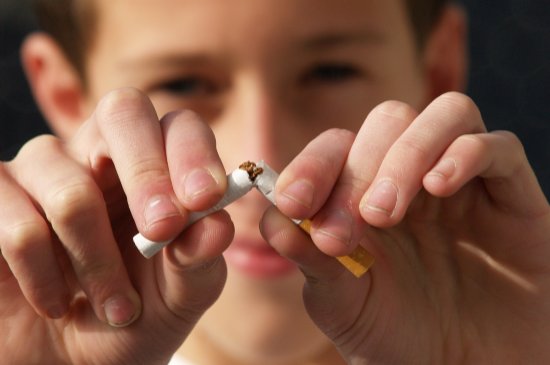 Watch out for the Tobacco Settlement scam in Wilmington
Image Source: Pixabay.com
Starting this summer, a scam was spotted in Wilmington and other areas around North Carolina. The North Carolina Department of Justice has issued an official consumer alert so be on the watch for to protect your money and identity. The tobacco settlement scam operates online and may appear as a pop-up, on Facebook, or on other websites. The fraud promises money paid to you as part of the 1998 Tobacco Master Settlement Agreement. Here's what you need to know.
What Is the Tobacco Master Settlement Agreement?
The foundation for the scam starts with truth – which helps make it seem legit. The Tobacco Master Settlement Agreement was issued in November 1998 and mandates that tobacco companies must pay out $10 billion each year to most states. The agreement came as a result of most states suing tobacco manufacturers to recover the cost of tobacco-related illness treatment under state-funded Medicaid programs. The money, which is to be paid in perpetuity (i.e., forever) intends to compensate states for ongoing medical costs related to smoking-related illness and for anti-smoking advocacy programs.
What Does the Scam Claim?
This scam has its origins in ads run by a company called Money Morning and are targeted at retirees. The ad promises tax-free monthly payments to those Wilmington consumers that respond and participate. The ads say that you may be entitled to payments from the Tobacco Master Settlement Agreement (MSA) even if you don't smoke and no one in your family smokes. However, there is no part of the MSA that requires tobacco companies to pay anything to individuals that were smokers, were harmed by smoking or second-hand smoking, or anything else to do with tobacco issues.
How Does the Scam Work? 
The ad encourages you to sign up for Tobacco Master Settlement Agreement funds. It promises ongoing payments of $2,300 a month. The ad discusses bonds purchases by MSA money and contains no information about how you can receive any settlement funds – because you can't. There is no part of the MSA directed at consumer payouts. The bottom line is that the company wants you to sign up for a monthly report with more information. The subscription price seems reasonable at $5 a month or $100 a month. Once the scammers gain access to Wilmington consumers' credit card info, the charges continue, and you'll find it a challenge to cancel the ongoing hits to your card.
How to Shut Down This Scam 
According to fraud reports, the scammers won't stop charging your card. That means you'll have to work with your credit card company. They might be able to issue a charge back but a safer approach may be to report your card has been hit by fraud to get a new credit card issued with a number the scammers don't have and the credit card company will reject future charges on the old card number. However, you'll likely have to press your credit card issuer to get them to refund the false charges, but it's worth the time to help shut down the scammers and prevent future fraud.
Warning Signs of a Scam
If anything sounds too good to be true, you might be looking at a Wilmington consumer scam. Free money is something that's too good to be true particularly when it comes to big bucks like the $2,300 a month this scam promises. Second, even if it sounds legit, Google it. Anyone that spends even a minute checking out the phrase tobacco settlement scam online can discover it's fraud and they need to avoid it. Third, check out the North Carolina Department of Justice website under the consumer alert section. Typically, when scams spread in the state, the NC DOJ throws an alert on their site.
If you've been taken advantage of by a scammer and are already experiencing financial trouble, it can make everything worse. If you're deep in debt and can't find a way out, bankruptcy might be the solution you need. To find out more about the benefits of North Carolina bankruptcy, contact the Law Offices of John T. Orcutt. Call +1-919-646-2654 now for a free Wilmington bankruptcy consultation at one of our locations in Raleigh, Durham, Fayetteville, Wilson, Greensboro, Garner or Wilmington.