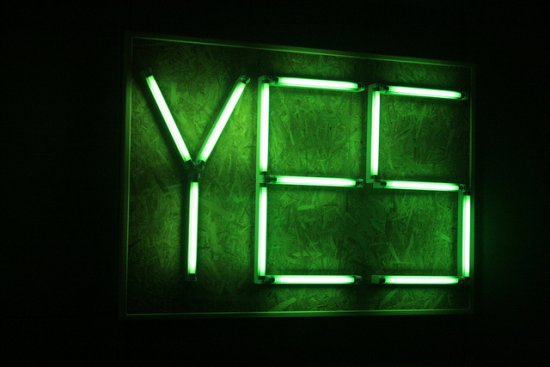 Don't say yes to a random phone call
Image Source: Flickr User Jean-Etienne Minh-Duy Poirrier
A disturbing new scam hitting Wilmington, North Carolina consumers is all about getting you to say "yes" on the phone. While it seems innocent enough, the word "yes" can cause you a whole heap of trouble and can result in fraudulent charges on your credit report that trigger debt collections.
"Can You Hear Me?" Scam
The North Carolina Attorney General's office has reported complaints from Wilmington residents and other cities about this nefarious scam. The most asked question, because it's not one that would put you on your guard is "can you hear me?" If you can, you'll likely say yes, and that's all the scammer needs.
They record your voice saying "yes" and that's the jumping off point for fraud. Scammers can use it to set up new accounts, add unauthorized charges to your phone bill from subscription services and other actions that take your money. The recording of your voice makes it harder for you to dispute the charges and fraud.
"Is This the Lady of the House?"
There are other forms of questions that might be asked, but all are designed to get you to say yes. It seems preposterous that you have to be on your guard against answering yes on your phone, but it's true. This scam has spread in North Carolina, Virginia, and Pennsylvania.
These scam starter calls typically come in on land lines rather than cell phones. But they may also come on a mobile line. North Carolina State Attorney General Josh Stein has issued a warning to Wilmington consumers and others in the state to be on guard against this new scam.
How to Protect Yourself From the "Yes" Scam
The State Attorney General's office has provided some tips on how to avoid falling prey to this and other phone-based scams:
#1 Don't answer unidentified calls
If you don't recognize the caller ID, just don't answer. If it's important, they'll leave a message you can check later. There is no reason to answer a call you don't recognize and only answer for friends or family members. Land lines are the most common place for scam calls so be careful with your home line.
#2 Hang up on suspicious calls
If the caller asks a strange question instead of saying hello and stating the intent of the call, just hang up. Don't get roped in and don't say "yes" to any question that you're asked. If any call sounds strange and it's not someone calling you know, you're wise to hang up. Scammers can be very tricky.
#3 Don't believe your caller ID
Your caller ID may not tell you who's really calling. There are programs that allow scammers to spoof any caller ID they want hoping to trick you into answering. Sometimes they even use a government number to get you to answer such as the IRS, Sheriff's department or someone else official sounding.
#4 Keep a close eye on your phone bill
Both land line bills and those that have contract services through their mobile carrier might see fraudulent charges. Contract mobile services allow charges to be added to your bill as do land lines and both bills can be many pages long. Be sure to go through them every month line by line to avoid charges.
#5 Consider changing to a month-to-month mobile service
If you don't need a landline, consider getting rid of it. You'll save money, and the odds of fraud will be greatly reduced. If your cell phone contract is up for renewal, consider switching to a pre-paid month-to-month service. They're often more affordable, and nothing can be tacked onto your cell bill.
The Dangers of Fraud and Debt
Many scammers target the elderly and those already in debt and can make their financial situation even worse. If you're hit by fraud, you can wind up with more debt and you won't know about it until you get a statement showing charges you didn't authorize, your credit score drops, or a collection agency contacts you about unpaid debt.
Bankruptcy is one of the tools that can help Wilmington, North Carolina consumers deal with unmanageable debt. The Law Offices of John T. Orcutt have Wilmington bankruptcy lawyers excited to to serve in this new area. Call +1-919-646-2654 today for a free Wilmington, North Carolina bankruptcy consultation at one of our locations in Raleigh, Durham, Fayetteville, Wilson, Greensboro, Garner or Wilmington.