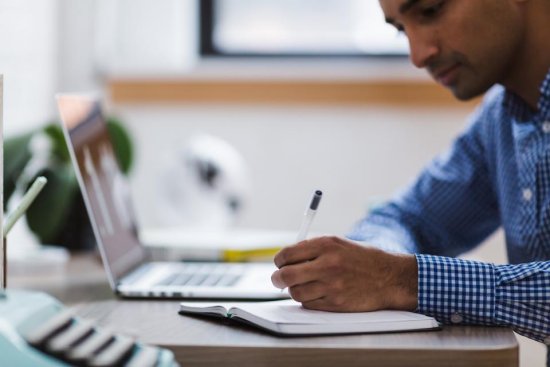 If you're a Wilmington consumer with student loans, beware this scam
Image Source: StockSnap.io
If you're a Wilmington, North Carolina consumer that owes student loans, if you finished your degree, that's a huge accomplishment. But for the majority of graduates, their education comes with debt attached. The problem with school debt is that graduates frequently struggle to get decent paying jobs out of college and might have a rougher time managing their debt. Unfortunately, scam artists are attracted to problems and often promise to solve them, when all they want to do is take advantage. Wilmington residents with student loans should know that one scammer has been shut down.
Strategic Student Solutions Charged by FTC
The Federal Trade Commission shut down Strategic Student Services (SSS) and raised allegations that SSS conned consumers across the country out of more than $11 million. Strategic Student Services and related companies were shuttered by the FTC, and the federal watchdog has accused SSS owner Dave Green of using corporate funds to pay his costs of living and to indulge in personal luxury purchases including trips to casinos, fancy cars, jewelry, and a new pool for his home.
SSS Made False Promises to Consumers
The FTC alleges that Strategic Student Solutions and its related companies made false promises to reduce or wipe out consumers' student loan debt. Also, SSS offered clients credit repair services for upfront fees and then the services turned out to be non-existent. All of this is spelled out in court papers filed late in May against SSS and its associated companies. The FTC filed its claims in Florida, and the court issued a temporary restraining order to stop Strategic Student Solutions in its tracks.
FTC Makes Harsh Claims Against Student Loan Debt Company
If you're a Wilmington consumers struggling with student loan debt, the last thing you need is to have someone targeting you to make your financial situation worse than it already is. According to the FTC, that's exactly what SSS was doing. Tom Pahl of the FTC's consumer protection bureau says, "Consumers who paid Strategic Student Solutions for help with student loans watched their situations go from bad to worse." Pahl added, "The bottom line: never pay an up-front fee to a company promising debt relief.
North Carolina Banned Up-Front Fees for Debt Relief
Under North Carolina law, it's illegal for any company to ask Wilmington consumers to collect up-front fees for debt settlement services. The FTC said in its court complaint that Strategic Student Solutions has been taking advantage since 2014 by offering to help drop student loan payments to as low as $0 a month. The FTC alleges that SSS promised to lower or eliminate student loan payments but was simply signing consumers up for plans available already for federal student loan borrowers.
Payments Made, Debt Disaster Results
Wilmington consumers should be careful about believing debt offers that are too good to be true. Consumers that fell for the alleged SSS scam paid from $50 a month up-front to more than a thousand dollars. Those amounts were intended to help pay student loans, but no money went to lenders. The FTC says in court documents that consumers wound up deeper in debt and out of pocket on top of student loans. Consumers were also warned that canceling enrollment could result in dire consequences.
What Can Wilmington Consumers Do About Student Loans?
If you are struggling to keep up with your student loans, Wilmington bankruptcy might help. In some cases, bankruptcy can help deal with student debt. If you have a chronic illness that limits your ability to work, you might get relief. If you earn low wages with no hope of improvement or are impoverished, bankruptcy might help. You can also get on income-driven repayment plans without needing a middleman to do any paperwork for you. It's an easy process.
While Wilmington bankruptcy might not eliminate your student loans, it can wipe out other debt to make it easier for you to pay your student loans. To find out more about the benefits of bankruptcy, contact the Law Offices of John T. Orcutt. Call +1-919-646-2654 now for a free Wilmington bankruptcy consultation at one of our convenient locations in Raleigh, Durham, Fayetteville, Wilson, Greensboro, Garner or Wilmington.
Resources:
Employment problems after college graduation
North Carolina debt relief laws