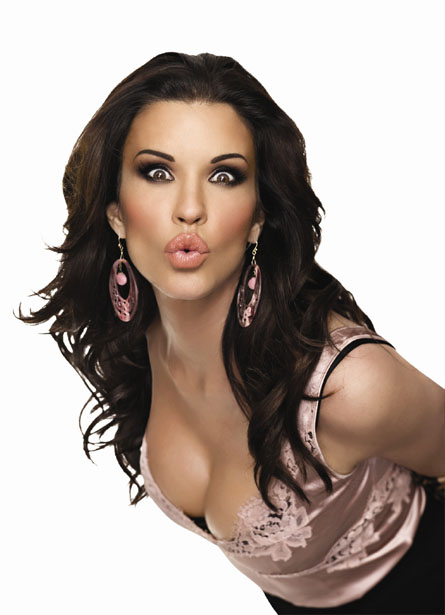 Image Source: spyghana.com
Janice Dickinson, the self-proclaimed "World's First Supermodel," has recently landed a new role for herself. Instead of walking the catwalk or judging on America's Next Top Model, Janice is filing for bankruptcy protection.
According to reports, Janice has amassed debts that total almost $1 million. The former model owes money to a lengthy list of creditors who are now waiting to get paid.
"I had some trouble, so yes, it is true," Janice confirmed in an interview. "I am upset and taking every step to pay everyone back and I feel terrible about it."
Court documents show that Janice owes Dr. Arnold Klein, a Beverly Hills dermatologist, over $8,000. She also racked up an $8,000 bill with Dr. Uzzi Reiss of the Beverly Hills Anti-Aging Center.
In addition to her plastic surgery and cosmetic procedure debts, Janice has a lengthy history with the Internal Revenue Service (IRS). According to court documents, IRS officials filed three separate liens in Los Angeles against Janice for unpaid income taxes.
Her debt woes actually date back to 2009, when the first lien was filed for $33,514 in unpaid bills. A much higher debt was entered in February of 2010, when another lien was filed against her for $49,712. As if that weren't enough, seven months later, the third lien was filed for a massive $201,330.
In January of 2012, Janice faced a $43,000 lien that was placed against her by the IRS for unpaid taxes. Just a few months later, she faced an eviction lawsuit after failing to pay on her $5,900 rental property located in West Los Angeles for a three month period.
In all, Janice currently owes the states of California and New York, along with the IRS, a massive excess of $500,000.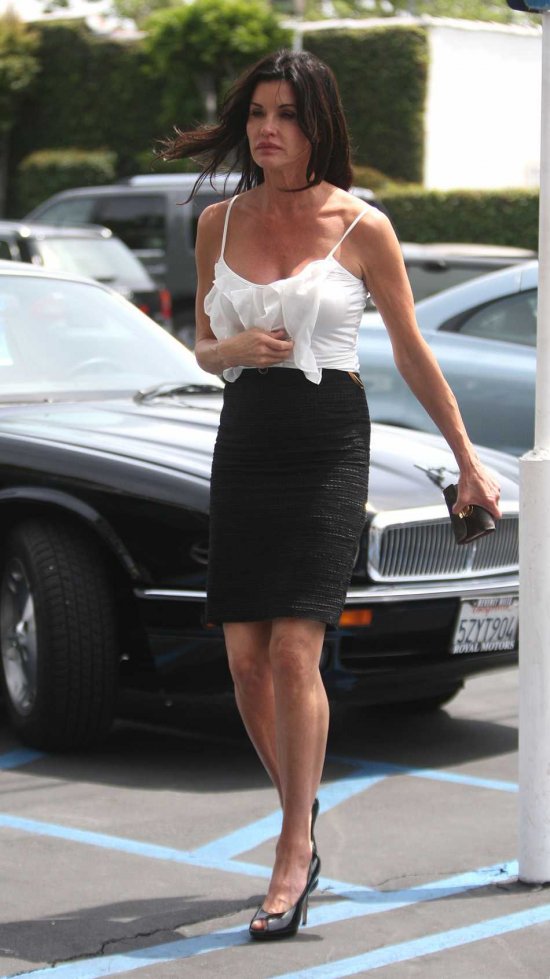 Image Source: monstersandcritics.com
While these debts belong solely to Janice, they could end up causing her new fiancée some issues down the road. In December of 2012, Janice and Hollywood psychologist Dr. Robert Gerner announced that they were engaged and planning to wed in mid-2013.
If Janice does not complete the bankruptcy process before her nuptials, her poor credit history could make it extremely difficult for the new couple to obtain loans or receive low interest rates on lines of credit.
She also faces another debt in the near future, as she was accused of stealing over $20,000 in jewelry from a charity fashion show held in New York. Janice has made several public statements about the incident, claiming that she forgot she was wearing the jewelry and simply left the event in a hurry. She promptly returned the jewels afterward, but it is still unclear what kind of financial or legal problems this "misunderstanding" will cause the former model in the future.
While Janice's debt issues are undoubtedly unique, she is not among strangers when it comes to celebrities filing for bankruptcy protection. Interestingly enough, there is an obvious theme of lavish spending, failing to pay taxes and bad management decisions when it comes to celebrity bankruptcies. Take a look at a pair of celebs who have filed for bankruptcy protection:

Image Source: totalbankruptcy.com
Dionne Warwick
Soul singer Dionne Warwick filed for Chapter 7 bankruptcy in March of this year. She listed tax debts of over $10 million and over $1 million of tax liens that span over two decades.
Mike Tyson
Athletes make a lot of money, but are commonly in need of bankruptcy protection. Even though the legendary boxer-turned-actor earned a staggering $300 million just during his fighting days, $27 million in debts forced him to file for bankruptcy protection. Among his listed debts are diamond jewelry and pet tigers.
You may not find yourself owing thousands of dollars for plastic surgery or pet tigers like these celebrities. You may, however, find yourself upside down in debt just like they were. If you are unable to pay your bills and can't see any light at the end of the tunnel, find a great North Carolina bankruptcy attorney and find out how filing bankruptcy can help you.  You will learn about the current bankruptcy laws and find out how Chapter 7 or Chapter 13 bankruptcy can give you a new start.
Dedicated to helping residents of North Carolina find the best solutions to their debt problems. Don't waste another day worrying about your debt. Call +1-919-646-2654 today to schedule a free initial consultation to discuss your bankruptcy options.