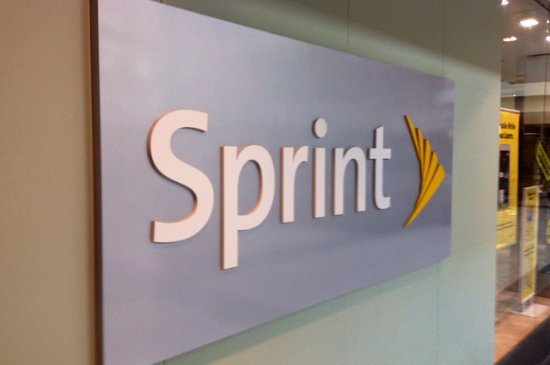 Sprint and Verizon owe money to customers
Image Source: Flickr User Mike Mozart
The Consumer Financial Protection Bureau takes its mission to protect consumers very seriously. In the four years since its establishment, CFPB has fought diligently against companies who take advantage of consumers to stop their shady practices and return money to those who were deceived. Most recently, CFPB took on mega-wireless companies Sprint and Verizon for overcharging customers by more than one hundred million dollars. You may be due money back! Here's what you need to know.
What Sprint and Verizon were accused of doing
The practice that CFPB took Sprint and Verizon to task for is known as "mobile cramming." It allows third party to attach charges to your cell phone bill, often without the account holder's permission. Even when customers complained that the add-ons to their bills were bogus, Sprint and Verizon did not correct statements or refund money, according to CFPB.
Why? It's because Sprint and Verizon made money off of every unauthorized transaction. Thus, the companies had a vested interest in allowing the billing shenanigans to continue. CFPB's director Richard Cordray said, "Sprint and Verizon had flawed billing systems that allowed merchants to add unauthorized charges to wireless customer bills. Consumers bore the brunt of those charges and ended up paying millions of dollars while the companies reaped profits."
How third-party billing works
You can use your cell phone or smartphone to purchase a wide array of digital products including music, books and apps that are delivered directly to your phone. Third party vendors were allowed to access the billing system for Sprint and Verizon and only needed the cell phone number to "cram" charges through onto bills. Charges were as little as 99 cents and up to $14.99 on a one-time or recurring basis. Sprint and Verizon kept 30% to 40% of the fee charged.
How the fraud worked
In some cases, customers were overcharged or double charged for digital items they legitimately purchased. But for many charges to customers' bills, it was an outright scam. Many consumers fell prey to the fraud when they clicked on an online ad that then requested their cell phone number as part of the response or to receive "free" digital content. Third parties only needed the phone number to push bogus charges onto customer cell phone bills.
Verizon and Sprint were accused of the following unscrupulous actions:
Allowing third party firms to illegally charge their customers
Billing customers for third party charges without their consent or opt-in
Ignoring consumer complaints about unauthorized third party charges
Disregarding red flags about illegitimate third party activities
What the settlement means to you
Cordray said of the negotiated settlement: "[CFPB] actions will put $120 million back into the pockets of harmed consumers and require these companies to improve their billing practices going forward." Verizon will pay up $70 million and Sprint another $50 million. The CFPB will oversee repayment of money back to consumers. If you were a Verizon or Sprint customer any time between 2004 and 2013, you may be owed money. For more information on the Verizon settlement, click here. For information on the Sprint settlement, click here.
How to protect yourself from shady cell phone billing
If you have a pay as you go plan, third parties cannot usually attach additional charges to your bill. And, in many cases, monthly pay plans are now more affordable than standard contract rates from many carriers. If you do have a contract cell plan, check your bill every month before you pay it and look at any additional charges outside of your contract subscription rate. Immediately contact your carrier if you notice any charges that you do not agree with and file a dispute.
For those struggling to pay their bills and looking for meaningful debt relief, bankruptcy can be life-changing. Contact the law offices of John T Orcutt to speak with a North Carolina bankruptcy expert. Call +1-919-646-2654 to schedule a free consultation at one of our convenient locations in Greensboro, Raleigh, Fayetteville, Garner, Durham or Wilson. Be sure to ask about zero down bankruptcy specials!