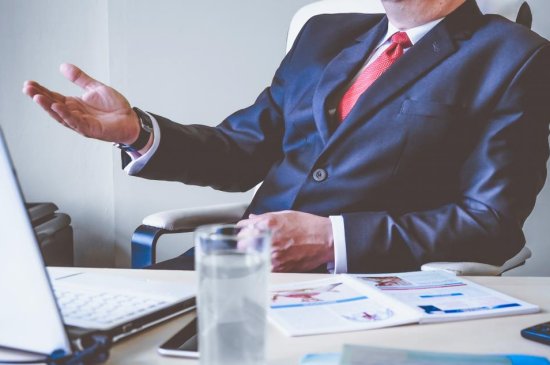 Wilmington bankruptcy might benefit your small business
Image Source: StockSnap.io
Wilmington small business owners struggling financially might be able to use bankruptcy to help themselves and their business. There are three small business bankruptcy options – Chapter 7, Chapter 11, and Chapter 13. Here's a look at the three options that might be open to you as a Wilmington small business owner and the benefits and downsides of each.
Chapter 7 Business Bankruptcy
For Wilmington business owners, Chapter 7 bankruptcy means an end to your business and a way to get rid of debt and make a clean break. If you own your small business by yourself as a sole proprietor, you are legally liable for your business debt. If you are a general partner in a business set up as a partnership, you're also responsible for business debts.
If your business is incorporated and is a separate legal entity from you and you have not signed any documents that hold you liable, such as a personal guaranty, you should not be personally liable. If you're not liable, then you might be able to file a business Chapter 11 or 13 (reorganization) or business Chapter 7 (liquidation) that will not affect your personal assets or personal credit.
Chapter 7 business bankruptcy wipes out unsecured business debt like company credit cards or any personal credit card debt you accumulated for the business. All of your personal and business debt and assets will be involved in the Wilmington business bankruptcy. Any business debt that is secured will usually require giving back the asset to the creditor or paying it off.
Personal assets will be involved, but North Carolina bankruptcy exemptions can help protect your property in your Wilmington small business bankruptcy. If you file alone, up to $35k in equity in your home can be shielded. If you have more equity and are married, if your spouse files with you, $70k in home equity can be shielded. Chapter 7 helps you close your business down completely.
Chapter 13 and 11 Business Bankruptcy
If you want to keep your business going, Chapter 13 or Chapter 11 can help you get on a repayment plan to reorganize your debt to try and keep things afloat. Both Chapter 13 and Chapter 11 help you keep the assets you need to maintain daily business operations and allow you time and leeway to sell assets that are not crucial to your business.
The repayment plan will be set up to run over a number of years – usually five – and in that time, you should get caught up on your secured debt. Unsecured debt may be eliminated under your Wilmington business bankruptcy plan. Chapter 13 and Chapter 11 can also be helpful if you need to modify the terms of secured debt on things like property and equipment.
Chapter 11 bankruptcy is open to most business owners, but Chapter 13 has more conditions. If your small business is incorporated or is a partnership, Chapter 13 isn't an option – it's only open to sole proprietors. You can also not set up Chapter 13 Wilmington bankruptcy if you have more than $395k in unsecured debt and $1.184 million in secured debt. Chapter 11 has no limits.
However, Chapter 11 is more costly than a Chapter 13, so that makes it less preferable for Wilmington small business owners. As with Chapter 7 for a sole proprietor, your personal debt and assets will be part of your bankruptcy filing. That means if you own a home with a mortgage and vehicles with a loan, all will be taken into account. But if your plan works out, your business may recover and thrive.
To find out more about Wilmington small business bankruptcy, contact the Law Offices of John T. Orcutt. Call +1-919-646-2654 now for a free Wilmington business bankruptcy consultation at one of our convenient locations in Raleigh, Durham, Fayetteville, Wilson, Greensboro, Garner or Wilmington.