Burlington, North Carolina was incorporated in 1893. Prior to that date, the town was called Company Shops. The North Carolina Railroad Company had a facility in nearby Graham during the 1850's where they could build, repair and do maintenance on the railroad tracks. "Company Shops" was, literally, the company shops area for railroad employees. When the North Carolina Railroad Company moved from the area, the residents of Company Shops selected the new name of Burlington for their town.
The City of Burlington's 48,399 residents reside in the heart of the world-famous North Carolina Piedmont Triad region in Alamance County.  Burlington is the largest city in Alamance County. Burlington, NC enjoys a mild year-round climate with four seasonal changes.
There are many historical attractions, outdoor recreation activities and events to enjoy in Burlington, North Carolina. There is a walking tour of the Historical District, featuring homes consisting of Colonial Revival, Victorian, American Four Square and other styles of architecture.  Burlington also hosts a Minor League Baseball team,  the Burlington Royals. Home games are played at the Burlington Athletic Stadium.  One of Burlington's most impressive attractions is the Dentzel Menagerie Carousel. It is over 100 years old and features 46 hand-carved wooden animals including 26 horses, four ostriches, rabbits pigs  reindeer, giraffes, lions, tigers and two chariots.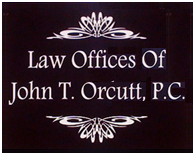 You may be considering the financial option of bankruptcy, a federal plan that allows debtors to divide assets among creditors and free themselves of financial obligations that cannot be repaid. In some cases, debtors can stay in business and use new revenue to resolve old debts. Burlington is in the state's U.S. Middle District, with Bankruptcy Courts in Durham, Greensboro, and Winston-Salem. The court's official web site can answer many of your bankruptcy questions. The Greensboro Division is located at Federal Law Center, 1st Floor, 101 South Edgeworth Street, Greensboro, NC 27401-2219   (phone: 336-358-4000 ), while the Winston Salem Division is at United States Courthouse, 1st Floor, 226 South Liberty Street, Winston Salem, NC 27101-5211  (phone: 336-397-7785 ).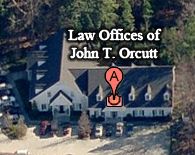 Do you have questions about bankruptcy and reside in or near Burlington North Carolina? If so you can get your questions answered by visiting the Law offices of John T. Orcutt in Durham. We provide a FREE in depth bankruptcy consultation that will answer your questions and explain the best course of action to take depending on your debt situation. You can make an appointment online or call (919) 286-1695 to do so. If you are driving out of Burlington take US-70 E to I-85 N and take exit 174 to Hillandale Rd. For directions and a bird's eye view to more easily find our Durham office please click here.