Cary, North Carolina (2007 population 121,796) has been ranked among the six most desirable places to live in America according to Money Magazine.
The Town of Cary boasts 24 medical and surgical hospitals and 3,575 doctors' offices and clinics. Unemployment rates are low here and Cary, NC has a high percentage of college educated working professionals. The Town of Cary was founded by Allison Francis Page, U.S. Ambassador to Great Britain. Page built a hotel in 1868 that is now the Page-Walker Arts & History Center. Placed on the National Register for Historic Places in 1979, it has become home to visual, performing and literary arts as well as the Fox and Hound English Pub & Grille.
The list of recreation and entertainment available in Cary, North Carolina is over 100 pages long at the Town of Cary website. It does not include Cary's commercial offerings, such as the 1,219 restaurants, 17 Golf courses, 2 Pro sports teams, or 52 libraries within a 30 mile radius. Five museums, including the Cary Heritage Museum, further and preserve historical and scientific milestones for residents and visitors alike.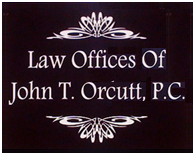 You may be considering the financial option of bankruptcy, a federal plan that allows debtors to divide assets among creditors and free themselves of financial obligations that cannot be repaid. In some cases, debtors can stay in business and use new revenue to resolve old debts. Cary is in the Eastern District, with Bankruptcy Courts in Elizabeth City, Fayetteville, New Bern, Raleigh, Wilmington, and Wilson. The court's official Web site can answer many of your bankruptcy questions. The Wilson Division is located at 1760-A Parkwood Blvd W, Wilson, NC 27893-3564 (phone: 252-237-0248), while the Raleigh Division is at 300 Fayetteville Street, Second Floor, Raleigh, NC 27601-1799 (phone: 919-856-4752).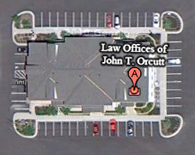 Is your debt problem getting out of control? If the stress just to make minimum payments is starting to wear on your and your family then you need to speak to a bankruptcy attorney at the Cary law offices of John T. Orcutt. Get your questions answered by taking advantage of our FREE one on one debt consultation. Come in and find out what your options are and what you can do to be debt free. We will advise you on the best course of action to take to get you out of debt and to get your life back. You can make an appointment online or call us at (919) 847-9750 to do so. If you live in or around the Cary area our office is located off of Tryon road and Cary Parkway. For directions and a bird's eye view to more easily find our Cary office please click here. We look forward to assisting you.