Chapel Hill, North Carolina has been nicknamed "The Southern Part
of Heaven." The largest municipality in Orange County, NC, Chapel Hill is home to the nation's first state university, the University of North Carolina. Chartered in 1795, the graceful campus is open for historic tours. UNC consistently ranks among the highest educational facilities in the nation.
Chapel Hill, NC nestles in the rolling, wooded portion of North Carolina's Piedmont region, and is home to a population of almost nearly 50,000 (2006 estimate). Residents of Chapel Hill enjoy a moderate climate with winter temperatures averaging 40 degrees and a summer average of 76. Chapel Hill is one of the three points of the Research Triangle, along with Raleigh and Durham. The image to the right features a monuement to the Chapel Hill students who served North Carolina during the Civil War.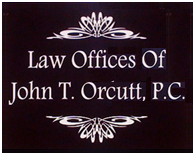 You may be considering the financial option of bankruptcy, a federal plan that allows debtors to divide assets among creditors and free themselves of financial obligations that cannot be repaid. In some cases, debtors can stay in business and use new revenue to resolve old debts. Chapel Hill, NC is in the Middle District, with Bankruptcy Courts in Durham, Greensboro, and Winston-Salem. The court's official Web site can answer many of your bankruptcy questions. The Greensboro office is at 101 S. Edgeworth Street, Greensboro, NC 27401 (phone: 336-358-4000), while the Winston-Salem office is at 226 S. Liberty Street, Winston-Salem, NC 27101 (phone: 336-397-7785).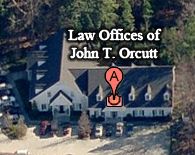 Have your bills become so overwhelming that you are now bringing stress home to your family? If you have questions about bankruptcy and reside in or near Chapel Hill North Carolina get your questions answered by visiting the Law offices of John T. Orcutt in Durham. We provide a FREE and confidential debt consultation that will answer your questions and explain the best course of action to take with debt situation. You can make an appointment online or call (919) 286-1695 to do so. If you are driving out of Chapel Hill take US-15 N/US-501 N and merge on I-85 N and take exit 174 to Hillandale Rd. For directions and a bird's eye view to more easily find our Durham office please click here.