Clinton, North Carolina is not only the county seat of Sampson County, it is also the county's largest city with a population of 8,603. Known as a city of beauty and opportunity, Clinton was recognized as an in 2005 and 2007, based on the residents' enjoyment of  the quality of life that comes with excellent schools, outstanding healthcare, a growing economy, and a strong community spirit.
Agriculture and industry work side-by-side in Clinton and provide a stable economy. Industrial development is encouraged with Clinton's offering of reasonable costs for commercial sites, excellent utility systems on an industrial scale, and a skilled work force. The Sampson Southeast Business Center, a 76-acre industrial park in Clinton, has been designed to accommodate major industries. Some that have already taken advantage of Clinton's resources are DuBose Strapping, Steel Technologies, Schindler Escalators and Premium Standard Farms.
In September 2005, Clinton and Sampson County were rated by Farm Futures Magazine as one of the "Best Places to Farm in the United States."  The $200 million annual farm income for the Clinton area primarily comes from locally grown tobacco, corn, cotton, wheat and soybeans. Additionally, fresh vegetables such as squash, asparagus, cucumbers, peppers, sweet potatoes, and melons are grown here. In the last decade, Sampson County, NC has grown to be a major center for the production of chickens, hogs and turkeys as well.
Clinton has a beautifully renovated downtown that invites you to visit their many shops and restaurants in an historic setting featuring country inns and bed and breakfasts. While Clinton isn't a tourist town, its proximity to the Research Triangle, Fayetteville, Goldsboro, Wilmington, and the beautiful North Carolina coast makes it a great place to launch your North Carolina adventures.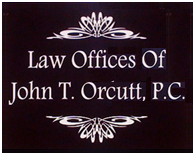 You may be considering the financial option of bankruptcy, a federal plan that allows debtors to divide assets among creditors and free themselves of financial obligations that cannot be repaid. In some cases, debtors can stay in business and use new revenue to resolve old debts. Hope Mills is in the Eastern District, with Bankruptcy Courts in Elizabeth City, Fayetteville, New Bern, Raleigh, Wilmington, and Wilson. The court's official Web site can answer many of your bankruptcy questions. The Wilson Division is located at 1760-A Parkwood Blvd W, Wilson, NC 27893-3564 (phone: 252-237-0248), while the Raleigh Division is at 300 Fayetteville Street, Second Floor, Raleigh, NC 27601-1799 (phone: 919-856-4752).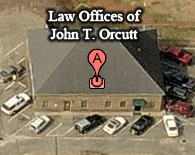 Are you experiencing debt problems and have questions about bankruptcy? If you live in or near Clinton North Carolina please visit the Law offices of John T. Orcutt to find out more. We provide a 100% FREE confidential debt consultation that will answer questions and explain the best course of action that will relieve you of your debt. You can make an appointment online or call the Fayetteville office at (910) 323-2972 to do so. When driving out of Clinton get on 24 W all the way to Fayetteville, turn left on Robeson Street and then left on Raeford Rd with a right on Cambridge Street. For directions and a bird's eye view to more easily find our Fayetteville office please click here.