Dunn, NC, with a 2008 population of nearly 10,000, is 6.2 square miles of rural, small-town atmosphere. Near the intersection of I-40 and I-95, Dunn sits in the heart of North Carolina's recreation and tourism heaven. Dunn, the largest community in Harnett County, has excellent standard of living. Business opportunities are ensured as a member of the Research Triangle Regional Partnership, and the state and local incentives offered to industries that invest in and create jobs for the local economy. The Dunn area Chamber of Commerce is an excellent resource for relocation information.
Dunn, North Carolina was named for Bennett R. Dunn, a civil engineer instrumental in the construction of the railroad between Wilson and Fayetteville. Twelve institutes of higher learning are within an hour's drive of Harnett County. Dunn's Betsy Johnson Regional Hospital employs more than 60 physicians, and also includes a cancer treatment center. A kidney center and 3 additional medical clinics also serve the area. Good Hope Hospital is in nearby Erwin, NC, just 4.3 miles away. The Cape Fear River is the prime water source for the area as well as providing recreational opportunities. Dunn's nearest cities are Benson, NC, Buies Creek, NC, Coats, NC, Erwin, NC, Falcon, NC, Plain View, NC, Spiveys Corner, NC, and Wade, NC.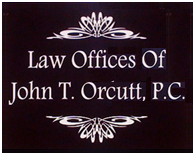 You may be considering the financial option of bankruptcy, a federal plan that allows debtors to divide assets among creditors and free themselves of financial obligations that cannot be repaid. In some cases, debtors can stay in business and use new revenue to resolve old debts. Dunn is in the Eastern District, with Bankruptcy Courts in Elizabeth City, Fayetteville, New Bern, Raleigh, Wilmington, and Wilson. The court's official Web site can answer many of your bankruptcy questions. The Wilson Division is located at 1760-A Parkwood Blvd W, Wilson, NC 27893-3564 (phone: 252-237-0248), while the Raleigh Division is at 300 Fayetteville Street, Second Floor, Raleigh, N.C. 27601-1799 (phone: 919-856-4752).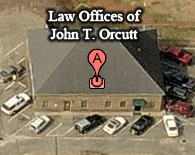 Are you experiencing debt problems and perhaps have questions about bankruptcy? If you live in or near Dunn North Carolina please visit the Law offices of John T. Orcutt in Fayetteville to find out more. We provide a FREE one on one consultation that will answer questions and explain the best course of action to take depending on your debt situation. You can make an appointment online or call the Fayetteville office at (910) 323-2972 to do so. If coming out of Dunn take I-95 S to US-301 S then merge onto 87 N then take exit 104 for Robeson St. At that point take a left at Raeford Rd followed by a right on Cambridge Street. For directions and a bird's eye view to more easily find our Fayetteville office please click here.