Durham, North Carolina, a former tobacco manufacturing center, today is known as The City of Medicine. Duke University (established 1838), world renowned for its educational standards, its teaching hospitals and state-of-the-art medical research, is located here. Fifty percent of the biotech firms based in North Carolina are located in Durham in Research Triangle Park. Durham's business community is integrated into the medical and research community.
Duke University Medical Center, Durham Regional Hospital, the North Carolina Eye & Ear Hospital, North Carolina Specialty Hospital, the VA Medical Center, and Durham's physicians' offices and clinics provide employment for almost 1/3rd of the local population. Duke University Chapel is one of the most visited sites in Durham, NC. Historic Landmarks include many Afro-American landmarks such as Pear Street, (known as the black Wall Street), North Carolina Central University (a black university), and no mention of heritage would be complete without the Piedmont Blues. Durham's new baseball stadium (built right downtown) is based on Baltimore's model of Camden Yards. The Bulls, (Durham's minor league team), named in honor of Bull Durham Tobacco, draw as many as 10,000 people downtown for their games.
You may be considering the financial option of bankruptcy, a federal plan that allows debtors to divide assets among creditors and free themselves of financial obligations that cannot be repaid. In some cases, debtors can stay in business and use new revenue to resolve old debts. Durham, NC is in the Middle District, with Bankruptcy Courts in Durham, Greensboro, and Winston-Salem. The court's official Web site can answer many of your bankruptcy questions. The Greensboro office is at 101 S. Edgeworth Street, Greensboro, NC 27401 (phone: 336-358-4000), while the Winston-Salem office is at 226 S. Liberty Street, Winston-Salem, NC 27101 (phone: 336-397-7785).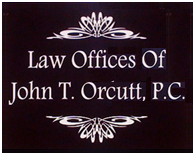 Is your debt is piling on top of you and your family you need to get out from underneath it immediately? Bankruptcy is a federally protected law that allows you to get out of debt from your creditors. The law offices of John T. Orcutt are North Carolina State Bar Certified as a specialist in consumer Bankruptcy as well as having North Carolina State Bar Certified para-legals at our law firms.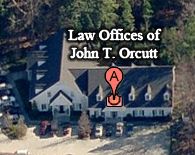 Do you have questions about bankruptcy and reside in or near the city of Durham or Durham County North Carolina? If so please visit the Law offices of John T. Orcutt in Durham to find out more. We provide a FREE in depth bankruptcy consultation that will explain the best course of action to take depending on your current debt situation. You can make an appointment online or call (919) 286-1695 to do so. We are located off of I-85 on the Hillandale Road exit. For directions and a bird's eye view to more easily find our Durham office please click here. Please drive safely.