Fayetteville, North Carolina (settled around 1739) is the home of four designated historic districts: Downtown Historic District, Haymount Historic District, Liberty Point National Register District and Market House Square National Register District.
For 84 years, Pope AFB has been part of the Fayetteville, NC family. Fort Bragg is also here. Fort Bragg was established in 1918 for military training. The climate allowed year-round military operations, and transportation was established in the area (river and railroad). Camp Bragg was named for General Braxton Bragg. Fort Bragg offers a historical map of the bases and tours may be arranged.
With a 2007 population of 341,363, Fayetteville, NC is a Metro Area all its own - the 4th largest metropolitan area in North Carolina. Cumberland County's county seat, Fayetteville was named for Revolutionary hero, the Marquis de Lafayette. Fayetteville's downtown revitalization retains the established culture and the arts, preserves Fayetteville's history, and has brought new life to the downtown business community. The banks of the Cape Fear River are once again the focal point of the city. The Cape Fear Regional Theatre, originally the Fayetteville Little Theatre is enjoying the resurgence of nearby shopping and dining, and the new Cape Fear River Trail boasts four miles of bicycle and pedestrian greenways. Antique shops, museums, galleries, boutiques, and a micro-brewery are thriving in the downtown districts.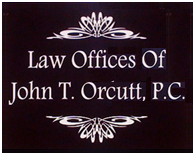 You may be considering the financial option of bankruptcy, a federal plan that allows debtors to divide assets among creditors and free themselves of financial obligations that cannot be repaid. In some cases, debtors can stay in business and use new revenue to resolve old debts. Fayetteville is in the Eastern District, with Bankruptcy Courts in Elizabeth City, Fayetteville, New Bern, Raleigh, Wilmington, and Wilson. The court's official Web site can answer many of your bankruptcy questions. The Wilson Division is located at 1760-A Parkwood Blvd W, Wilson, NC 27893-3564 (phone: 252-237-0248), while the Raleigh Division is at 300 Fayetteville Street, Second Floor, Raleigh, N.C. 27601-1799 (phone: 919-856-4752).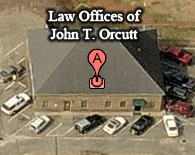 Are you experiencing debt problems and perhaps have questions about bankruptcy? If you live in or near Fayetteville North Carolina please visit the Law offices of John T. Orcutt to find out more. If so you can have all your questions answered by visiting the Law offices of John T. Orcutt in Wilson. Our law office provides a FREE in depth bankruptcy consultation that will explain bankruptcy to you, address your concerns and advise the best course of action to take to get you out of debt. We provide a FREE one on one consultation that will answer questions and explain the best course of action to take depending on your debt situation. You can make an appointment online or call the Fayetteville office at (910) 323-2972 to do so. For directions and a bird's eye view to more easily find our Fayetteville office please click here.