Granville County, North Carolina communities cultivate small town atmospheres, just minutes from the Research Triangle. Granville's residents (54,473 Census 2006 est.) value their rich history, their charming culture, and their pace of life.
Granville County, NC became an independent county, of 531.12 square miles, in 1746. The land was home to many Indian tribes, but primarily the Tuscarora, until around 1711 when settlers from Virginia began to dominate the area. By the mid 1800s, Granville County plantations and farms had some of NC's best agriculturists, consistently growing large crops of tobacco. Oxford, now the county seat, was described as "one of the prettiest towns in all the country," over a century ago. That description still holds true.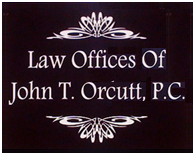 You may be considering the financial option of bankruptcy, a federal plan that allows debtors to divide assets among creditors and free themselves of financial obligations that cannot be repaid. In some cases, debtors can stay in business and use new revenue to resolve old debts. Granville County is in the Eastern District, with Bankruptcy Courts in Elizabeth City, Fayetteville, New Bern, Raleigh, Wilmington, and Wilson. The court's official Web site can answer many of your bankruptcy questions. The Wilson Division is located at 1760-A Parkwood Blvd W, Wilson, NC 27893-3564 (phone: 252-237-0248), while the Raleigh Division is at 300 Fayetteville Street, Second Floor, Raleigh, N.C. 27601-1799 (phone: 919-856-4752).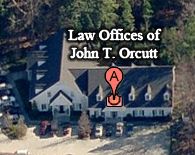 Do you have questions about bankruptcy and reside in or near Granville County North Carolina? If so please visit the Law offices of John T. Orcutt in Durham to find out more. We provide a FREE in depth  consultation that will your questions and explain the best course of action to take depending on your debt situation. You can make an appointment online or call (919) 286-1695 to set one up. To get to our Durham office take I-85 S and get off at exit 174 B. For directions and a bird's eye view to more easily find our Durham office please click here.