Greenville, North Carolina, known as the "Gateway to Eastern North Carolina," is the economic and cultural hub for the eastern part of the state of NC. With a thriving business community, Greenville, NC, receives consistent top rankings as one of the best places to work, live, study or visit. Located slightly east of Interstate 95 in North Carolina's Coastal Plains region, Greenville is the county seat for Pitt County. Greenville is now the 10th largest city in North Carolina with a population of 76,058, and is the fifth fastest growing city in North Carolina in 2008.
A number of large companies, such as Rubbermaid, NACCO and Grady White Boats have moved into the Greenville area, providing high-wage, white-collar employment. The East Carolina University calls Greenville, NC home and is considered one of the finest educational, medical and cultural centers in the state. The school's theatrical, musical and art departments continue to draw students as well as audiences to their many cultural performances. Greenville Convention Center, opened in 2002, is a 32-acre campus that hosts everything from national conferences and trade shows to family reunions and banquets.
You may be considering the financial option of bankruptcy, a federal plan that allows debtors to divide assets among creditors and free themselves of financial obligations that cannot be repaid. In some cases, debtors can stay in business and use new revenue to resolve old debts. Greenville is in the Eastern District, with Bankruptcy Courts in Elizabeth City, Fayetteville, New Bern, Raleigh, Wilmington, and Wilson. The court's official Web site can answer many of your bankruptcy questions. The Wilson Division is located at 1760-A Parkwood Blvd W, Wilson, NC 27893-3564 (phone: 252-237-0248), while the Raleigh Division is at 300 Fayetteville Street, Second Floor, Raleigh, N.C. 27601-1799 (phone: 919-856-4752).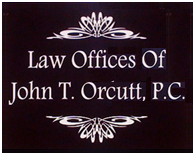 If you are finding yourself more and more in debt it's time for your to take action. If you want a federally protected law to get your legally out of debt then you need to talk to a bankruptcy professional. Please visit the Law offices of John T. Orcutt for a FREE consultation to discuss your debt situation and you will be advised on the best course of action to relieve your debt situation. If you live in or reside near Greenville North Carolina, please visit our bankruptcy law office in the city of Wilson. For directions and a bird's eye view to more easily find our Wilson office please click here.
Do you have questions about bankruptcy and reside in or near Greenville North Carolina? If so you can have all your questions answered by visiting the Law offices of John T. Orcutt in Wilson. Our law office provides a FREE in depth bankruptcy consultation that will explain bankruptcy to you, address your concerns and advise the best course of action to take to get you out of debt. You can make an appointment online or by calling our Wilson office at (252) 234-9194 to do so. If you are driving from Greenville take US-264 W to Wilson then exit 49 58 and take a right onto Ward Blvd. For directions and a bird's eye view to more easily find our Wilson office please click here.