Hillsborough North Carolina  was founded in 1754. The town was the home of the North Carolina state legislature during the American Revolution.
Hillsborough, population 5,446, is the county seat of Orange County, North Carolina. The town is centrally located in North Carolina and the Eno river runs alongside the downtown area. Interstate 85 runs through the town, and Interstate 40 is just outside the town limits.
Hillsborough is a charming small town with a large historical district. There are more than  100 homes, churches and buildings from the late 18th and 19th centuries  listed on the National Register of Historic Places. The current Visitors' Center served as Gen. Joseph E. Johnston's headquarters when he surrendered the largest Confederate army to General William T. Sherman, leading to the Civil War's end. Hillsborough celebrates its history by offering visitors and residents Revolutionary War reenactments and guided tours of the historic district
Occoneechee Speedway, just outside Hillsborough, was one of the first two NASCAR tracks to open in the sport's first season in 1949. No longer used for racing, the track has reverted to a forest, featuring a 3 mile hiking trail that ends at the scenic Eno river.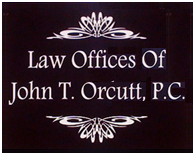 You may be considering the financial option of bankruptcy, a federal plan that allows debtors to divide assets among creditors and free themselves of financial obligations that cannot be repaid. In some cases, debtors can stay in business and use new revenue to resolve old debts. Hillsborough, NC is in the Middle District, with Bankruptcy Courts in Durham, Greensboro, and Winston-Salem. The court's official Web site can answer many of your bankruptcy questions. The Greensboro office is at 101 S. Edgeworth Street, Greensboro, NC 27401 (phone: 336-358-4000), while the Winston-Salem office is at 226 S. Liberty Street, Winston-Salem, NC 27101 (phone: 336-397-7785).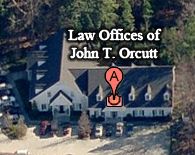 Do you have questions about bankruptcy and reside in or near Hillsborough North Carolina? If so please visit the Law offices of John T. Orcutt in Durham to find out more. We provide a FREE in depth bankruptcy consultation that will explain the best course of action to take depending on your own debt situation. You can make an appointment online or call our office at (919) 286-1695 to arrange a FREE consultation. To get to our Durham office from Hillsborough take I-85 N to exit 154 Hillandale Rd. For directions and a bird's eye view to more easily find our Durham office please click here.