Hoke County, North Carolina is located in NC's south central region on the border with South Carolina. Hoke County has a population of 42,303 (Census 2006 est.). Established in 1916, Hoke County was named for Robert F. Hoke, a respected Confederate officer. Hoke County contains 391.21 square miles of the Fayetteville, North Carolina, Metropolitan Statistical Area; Raeford is the county seat.
Hoke County, NC is home to the Carolina Horse Park which holds the distinction of being the only equestrian facility in the mid-Atlantic region with multi-disciplined capabilities suitable for championship level competitions.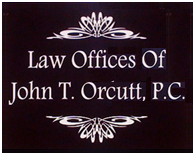 You may be considering the financial option of bankruptcy, a federal plan that allows debtors to divide assets among creditors and free themselves of financial obligations that cannot be repaid. In some cases, debtors can stay in business and use new revenue to resolve old debts. Hoke County is in the Middle District, with Bankruptcy Courts in Durham, Greensboro, and Winston-Salem. The court's official Web site can answer many of your bankruptcy questions. The Greensboro office is at 101 S. Edgeworth Street, Greensboro, NC 27401 (phone: 336-358-4000), while the Winston-Salem office is at 226 S. Liberty Street, Winston-Salem, NC 27101 (phone: 336-397-7785).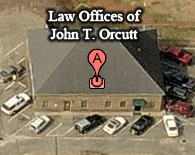 Do you libe in or around Hoke County North Carolina and have questions about bankruptcy? You can get the answerst o your questions with our 100% FREE bankruptcy consultation at our Fayetteville Law offices of John T. Orcutt. We will answer your questions and explain the best course of action to take depending on your debt situation. You can make an appointment online or call our office at (910) 323-2972 to set up one. If you are coming out of Hoke County, take US-401 N into Fayetteville and take a left on Cambridge Street. For directions and a bird's eye view to more easily find our Fayetteville office please click here.