The Town of Hope Mills, North Carolina is a small town with big-town amenities. Its estimated 11,938 residents live in an area of only 6.2 miles square miles. A low crime rate and a highly rated public school system make this a wonderful place for a young family. The median age of residents at 31 years shows that the town's reputation holds true beyond the statistics.
Hope Mills is located in the south-central portion of North Carolina, about 12 miles south of Fayetteville and about 25 miles from Fort Bragg Army base and Pope Air Force Base. Many local residents are military families from both installations.
Quality of life is more than just a keyword for Hope Mills -- it is the foundation on which the town has grown.  In academics, South View High School has been recognized for having the best overall athletic program in the county and has won state championships in six different sports: baseball, football, basketball, softball, cross country and golf. The school has one of the largest cultural arts programs in NC, and an outstanding International Baccalaureate Academy. That's a lot of accomplishment for a small town high school.
With an abundance of water power and a wealth of timber resources, Hope Mills started life as Little Rockfish Village in 1766. Lumbering and the saw mill business carried the community until 1839 when the first cotton mill was built. That started a new era for the town and prosperity reigned until General Sherman's army burned most of the town, including the mills, during the Civil War.
Hope Mills has an even balance of wholesale, retail, labor, technical and service industry businesses. Its proximity to Fayetteville, NC,  two military bases, and a major freight rail line running through town help to maintain economic stability even in periods of slow financial  growth.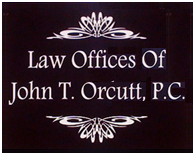 You may be considering the financial option of bankruptcy, a federal plan that allows debtors to divide assets among creditors and free themselves of financial obligations that cannot be repaid. In some cases, debtors can stay in business and use new revenue to resolve old debts. Hope Mills is in the Eastern District, with Bankruptcy Courts in Elizabeth City, Fayetteville, New Bern, Raleigh, Wilmington, and Wilson. The court's official Web site can answer many of your bankruptcy questions. The Wilson Division is located at 1760-A Parkwood Blvd W, Wilson, NC 27893-3564 (phone: 252-237-0248), while the Raleigh Division is at 300 Fayetteville Street, Second Floor, Raleigh, NC 27601-1799 (phone: 919-856-4752).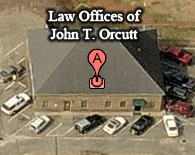 Are you experiencing debt problems and perhaps have questions about bankruptcy? If you live in or near Hope Mills North Carolina please visit the Law offices of John T. Orcutt to find out more. We provide a FREE one on one consultation that will answer questions and explain the best course of action to take depending on your financial situation. You can make an appointment online or call (910) 323-2972 to do so. If you are coming from Hope Mills, take 59 N (Hope Mills Rd) and take a right on Raeford Rd then a left on Cambridge Street. For directions and a bird's eye view to more easily find our Fayetteville office please click here.