Johnston County, North Carolina (estimated 2006 population: 152,143) is a largely agricultural community located in the Piedmont Crescent between Goldsboro and Charlotte. Johnston County, NC offers balmy summer evenings and a pleasant climate. Johnston's first townships: Bentonsville, Beulah, Boon Hill, Clayton, Elevation, Ingrams, Meadow, O'Neals, Pleasant Grove, Selma, Smithfield, and Wilders, were created in 1869 in an atmosphere of want and deprivation. By 1913, with the creation of Wilson's Mills, Cleveland, Banner, Pine Level, and Micro townships, Johnston County had ensured survival and was staking a claim on prosperity.
History buffs will love Atkinson's Milling Co., (240 years old and still operating), Selma Union Depot (originally built in 1924 - restored and operational), Bentonville Battleground, and the Tobacco Farm Life Museum. Johnston County, NC is the birthplace of Ava Gardner and the home of the Ava Gardner Museum. Located in Smithfield, North Carolina, this extensive collection of artifacts representing Ava Gardner's life and career was predominately assembled by one man. Transportation is excellent with Johnston County's excellent road system, Johnston County Airport, and Amtrak available.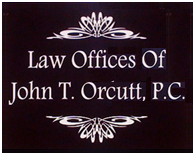 You may be considering the financial option of bankruptcy, a federal plan that allows debtors to divide assets among creditors and free themselves of financial obligations that cannot be repaid. In some cases, debtors can stay in business and use new revenue to resolve old debts. Johnston County is in the Eastern District, with Bankruptcy Courts in Elizabeth City, Fayetteville, New Bern, Raleigh, Wilmington, and Wilson. The court's official Web site can answer many of your bankruptcy questions. The Wilson Division is located at 1760-A Parkwood Blvd W, Wilson, NC 27893-3564 (phone: 252-237-0248), while the Raleigh Division is at 300 Fayetteville Street, Second Floor, Raleigh, N.C. 27601-1799 (phone: 919-856-4752).
Do you have questions about bankruptcy and reside in or near Johnston County North Carolina?  Please visit the Law offices of John T. Orcutt in for our 100% FREE in depth bankruptcy consultation. We will answer all of your questions as well as advise you on the best course of action to take depending on your debt situation. Depending on what part of Johnston county you live in, you may find it faster to visit either our Wilson office or our Fayetteville office locations. You can make an appointment online or call our Wilson office at (252) 234-9194 to arrange for your FREE consultation. If you are coming out of Johnston County take I-95 N and 42 E to Ward Blvd to Wilson. For directions and a bird's eye view to more easily find our Wilson office please click here.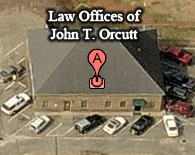 If you happen to live closer to Fayetteville side of the Johnston County border you can make an appointment online or call our Fayetteville office at (910) 323-2972 to set up your FREE consultation. When coming out of Johnston County take I-95 S to US-301 then merge right on 87 then take exit 104 for Robeson St toward US-401 S to Raeford Road. For directions and a bird's eye view to more easily find our Fayetteville office please click here. Please drive safely and we look forward to meeting with you.