Laurinburg, North Carolina is a mid-sized city comprised of 12.6 square miles. It is located at the extreme south-central portion of NC and is home to a population of 15,874 people in beautiful Scotland County, of which Laurinburg is the county seat. The serene beauty of the Laurinburg area is enhanced by the scenic Lumber River and the numerous pine trees that fill the landscape with their beauty and scent. Laurinburg has been called home by a extraordinary number of professional ball players. Laurinburg participates in the Sister Cities Program with the Scottish resort town of Oban, known as the "The Gateway to the Isles."
In 2000, the City of Laurinburg was awarded a $250,000 grant from the U.S. Environmental Protection Agency to conduct environmental site assessment, outreach and redevelopment planning activities related to identified Brownfield properties within the city.  Brownfield sites are properties where real or perceived environmental contamination inhibits redevelopment and reuse. The city's efforts have been focused on the old hospital building, the former Laurinburg High School building, and several sites along Railroad Street. Once these studies are complete and the city obtains title to these properties, the city has very positive job-creating projects planned for these locations as part of their redevelopment initiative.
St. Andrews Presbyterian College is located in the City of Laurinburg. It was ahead of its time when constructed, as the campus was designed to be accessible and barrier-free to students with physical disabilities well before this became a requirement of new construction. Laurinburg is host to a traditionally black preparatory school, The Laurinburg Institute. At the request of Booker T. Washington, this well-known school was founded in 1904.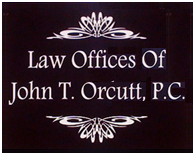 You may be considering the financial option of bankruptcy, a federal plan that allows debtors to divide assets among creditors and free themselves of financial obligations that cannot be repaid. In some cases, debtors can stay in business and use new revenue to resolve old debts. Laurinburg is in the Middle District, with Bankruptcy Courts in Durham, Greensboro and Winston-Salem. The court's official Web site can answer many of your bankruptcy questions. The Greensboro Division is located at 101 S. Edgeworth Street, Greensboro, NC 27401 (phone: 336-358-4000 ), the Winston-Salem is at 226 S. Liberty Street, Winston-Salem, NC 27101 (phone: 336-397-7785). Durham (There is no Clerk's Office at this location.)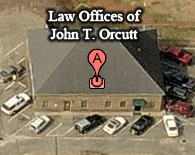 Are you experiencing debt problems and perhaps have questions about bankruptcy? If you live in or near Laurinburg North Carolina please visit the Law offices of John T. Orcutt to find out more. We provide a FREE one on one consultation that will answer your questions and explain the best course of action to take depending on your debt situation. You can make an appointment online or call the Fayetteville office at (910) 323-2972 to do so. If you are coming out of Laurinburg take 401 N all the way to Fayetteville and take a left on Cambridge Street. For directions and a bird's eye view to more easily find our Fayetteville office please click here.