Liberty, North Carolina is located in Randolph County and as of the last official census was home to 2,661 residents. Located in the beautiful north-central portion of NC, Liberty was originally named Liberty Oak in 1809. It is home to the Mother Church of the Southern Baptist Religion (Sandy Creek Baptist Church).
The Liberty Antiques Festival is a bi-annual event that has become world famous, due to the attendance of some significant Hollywood celebrities. It is a well stocked show with over 400 dealers from 25 plus states, setting up on a 100 acre farm, with only 18th to 20th century antiques, and no crafts or reproductions. Voted Best Antiques Show in the Mid-Atlantic Region, this festival is a must see on the last weekends of April and September.
The Town of Liberty is also known for its Liberty Showcase Theater.  Located In Historic Downtown Liberty, the Showcase Theater is a 500 seat old-time theatre with a dance floor and balconies. You can almost hear the echoes of 1950s rockabilly when the building is empty. It is an art deco paradise that sometimes gets surprise Friday and Saturday night visits from Nashville superstars on their way to and from engagements in the larger cities in NC.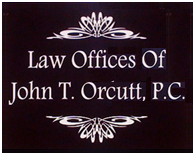 You may be considering the financial option of bankruptcy, a federal plan that allows debtors to divide assets among creditors and free themselves of financial obligations that cannot be repaid. In some cases, debtors can stay in business and use new revenue to resolve old debts. Liberty is in the Middle District, with Bankruptcy Courts in Durham, Greensboro and Winston-Salem. The court's official Web site can answer many of your bankruptcy questions. The Greensboro Division is located at 101 S. Edgeworth Street, Greensboro, NC 27401 (phone: 336-358-4000 ), the Winston-Salem is at 226 S. Liberty Street, Winston-Salem, NC 27101 (phone: 336-397-7785).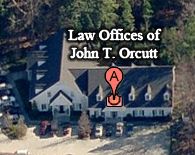 Do you have questions about bankruptcy and reside in or near Liberty North Carolina? If so please visit the Law offices of John T. Orcutt in Durham to find out more. We offer a 100% FREE in depth bankruptcy consultation that will answer your questions and explain the best course of action on your debt situation. You can make an appointment online or call our Durham office at (919) 286-1695 to do so. If you are trying to get to our office from Liberty take 49 N to I-85 N and take exit 174 to Hillandale Rd. For directions and a bird's eye view to more easily find our Durham office please click here.