Lillington, North Carolina is home to 2,915 people at last count and serves as the county seat for Harnett County. The town is located in the beautiful mid-central portion of NC and sits between the major north-south routes of I-40/I-95 to the east and US Route 1 to the west.
In the revolutionary war, John Alexander Lillington, fought for independence at the Battle of Moore's Creek Bridge in 1776. Colonel Lillington was a planter and a politician but his actions in that conflict made him a war hero and the town near the battle site now bears his name.
Lillington is a involved and dedicated community. Its Volunteer Fire Department and active ladies Auxiliary are two of the many local organizations populated with caring citizens. The list of civic organizations in Lillington would compliment a town many times its size, and each is active and well attended.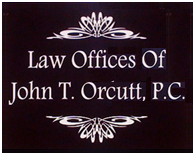 You may be considering the financial option of bankruptcy, a federal plan that allows debtors to divide assets among creditors and free themselves of financial obligations that cannot be repaid. In some cases, debtors can stay in business and use new revenue to resolve old debts. Lillington is in the Eastern District, with Bankruptcy Courts in Elizabeth City, Fayetteville, New Bern, Raleigh, Wilmington, and Wilson. The court's official Web site can answer many of your bankruptcy questions. The Wilson Division is located at 1760-A Parkwood Blvd W, Wilson, NC 27893-3564 (phone: 252-237-0248), while the Raleigh Division is at 300 Fayetteville Street, Second Floor, Raleigh, NC 27601-1799 (phone: 919-856-4752).
Do you live in Lillington North Carolina and have questions about bankruptcy? Get your questions answered by taking advantage of our FREE one on one debt consultation at the Law Offices of John T. Orcutt. Come in and find out what your options are and what you can do to be debt free. We will advise you on the best course of action to take for you to get debt free! Depending on what part of Lillington you live in you may choose between our law office locations in Garner or Fayetteville.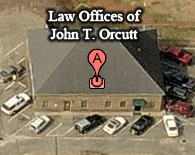 If you live closer to Fayetteville from Lillington you can make an appointment online or call our office (910) 323-2972 to set up one for you. To get to our law office in Fayetteville from Lillington take 401 South to 401 Business S and then take a left on Raeford Rd then another left on Cambridge Street. For directions and a bird's eye view to more easily find our Garner office please click here. We look forward to assisting you.