Louisburg, North Carolina was established in 1779. The town was named in honor of King Louis XVI of France, who was assisting the American Revolution at the time.  Louisburg's county, Franklin County, was named in honor of Benjamin Franklin who was serving as foreign minister to France at the time. Franklin's negotiations with France helped secure financial aid and military support for the Revolution.
Louisburg NC, population 3,111  is the county seat of Franklin County. This picturesque town is nestled on the banks of the Tar River and located in the geographic center of the county. In the heart of the North Carolina piedmont, Louisburg has the relaxed character of a small town with only a 25-minute drive to Raleigh.
Louisburg is home to the nation's oldest private two-year college, Louisburg College.
The International  Whistlers  Convention (IWC), is held annually in Louisburg, North Carolina. Known as the world's whistling capital, Louisburg is also home to the International School for Whistlers and International Whistlers Museum.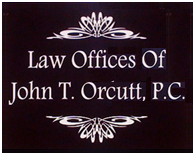 You may be considering the financial option of bankruptcy, a federal plan that allows debtors to divide assets among creditors and free themselves of financial obligations that cannot be repaid. In some cases, debtors can stay in business and use new revenue to resolve old debts. Louisburg is in the Eastern District, with Bankruptcy Courts in Elizabeth City, Fayetteville, New Bern, Raleigh, Wilmington, and Wilson. The court's official Web site can answer many of your bankruptcy questions. The Wilson Division is located at 1760-A Parkwood Blvd W, Wilson, NC 27893-3564 (phone: 252-237-0248), while the Raleigh Division is at 300 Fayetteville Street, Second Floor, Raleigh, NC 27601-1799 (phone: 919-856-4752).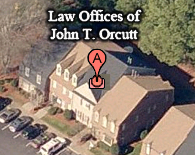 Do you live in Louisburg North Carolina and have questions about bankruptcy? If so please visit the Law offices of John T. Orcutt in Raleigh to get answers and much more. We provide a FREE in depth bankruptcy consultation that will answer your questions explain the best course of action to take depending on your current financial situation. Do not let the stress of bill collectors and legal harassment hurt you or your family any longer. The first step is to make an appointment online or call (919) 847-9750 to arrange your FREE consultation. If you are coming from Louisburg, take US-401 S to I-540 W to the Six Forks exit and turn left. For directions and a bird's eye view to more easily find our Raleigh office please click here.