Lumberton, North Carolina was created by an act of the General Assembly in 1787 and became the county seat of the newly formed Robeson County. The community was named for its location on the Lumber River. The land was originally donated by General John Willis, one of the two American Revolutionary War heroes who founded Robeson County.
Lumberton, population 20,795, is situated in Southeastern North Carolina's lovely coastal plains region in Robeson County. It is known as the halfway point between New York and Florida. Lumberton, North Carolina lies 82 miles south of Raleigh.
Lumberton's Lumber River is a designated National Wild and Scenic River. The Lumber River State Park, which includes 115 miles of the scenic waterway, flows through Lumberton. Lumberton is home to the Exploration Station Museum, the Robeson County Showcase Museum and the Museum of the Native American Resource Center. Golf enthusiasts will enjoy the Lumberton Golf Club.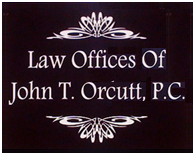 You may be considering the financial option of bankruptcy, a federal plan that allows debtors to divide assets among creditors and free themselves of financial obligations that cannot be repaid. In some cases, debtors can stay in business and use new revenue to resolve old debts. Lumberton is in the Eastern District, with Bankruptcy Courts in Elizabeth City, Fayetteville, New Bern, Raleigh, Wilmington, and Wilson. The court's official Web site can answer many of your bankruptcy questions. The Wilson Division is located at 1760-A Parkwood Blvd W, Wilson, NC 27893-3564 (phone: 252-237-0248), while the Raleigh Division is at 300 Fayetteville Street, Second Floor, Raleigh, NC 27601-1799 (phone: 919-856-4752).