Morrisville North Carolina  was established in 1875. The area was named for Jeremiah Morris who donated land to the North Carolina Railroad for a depot, water tower, and other buildings. The town grew as a result of the rail line and its central location at the intersection of roads leading to Chapel Hill, Raleigh, and Hillsborough.
Morrisville, population 5,208, is situated in Wake County with a small portion of the town  located in Durham County. Morrisville is part of the Research Triangle metropolitan region, in the bustling northeast central region of North Carolina. There are many attractions in Morrisville, NC for both visitors and residents. Lake Crabtree Park is a 215 acre park on the shores of a scenic 520 acre lake and offers hiking, cycling, nature trails, and boat rentals. There are two wineries in Morrisville, the Chatham Hill Winery and the Innovative Winery. Shoppers will enjoy Morrisville Square, an upscale neighborhood shopping center with an international flair for restaurants and shops.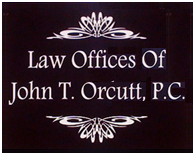 You may be considering the financial option of bankruptcy, a federal plan that allows debtors to divide assets among creditors and free themselves of financial obligations that cannot be repaid. In some cases, debtors can stay in business and use new revenue to resolve old debts. Fuquay-Varina is in the Eastern District, with Bankruptcy Courts in Elizabeth City, Fayetteville, New Bern, Raleigh, Wilmington, and Wilson. The court's official Web site can answer many of your bankruptcy questions. The Wilson Division is located at 1760-A Parkwood Blvd W, Wilson, NC 27893-3564 (phone: 252-237-0248), while the Raleigh Division is at 300 Fayetteville Street, Second Floor, Raleigh, NC 27601-1799 (phone: 919-856-4752).
Do you live in or near Morrisville North Carolina and are contemplating bankruptcy? If you and your family are experiencing debt troubles bankruptcy is a legal means to get you out of debt. At the Law offices of John T. Orcutt, we provide a FREE consultation that will best advise you of your current financial situation. We will answer your questions and explain the best course of action to take to relieve your debt situation. If you live in or reside near Morrisville North Carolina, please visit our bankruptcy law office in the town of Garner. You can make an appointment online or call us at (919) 847-9750 to do so.