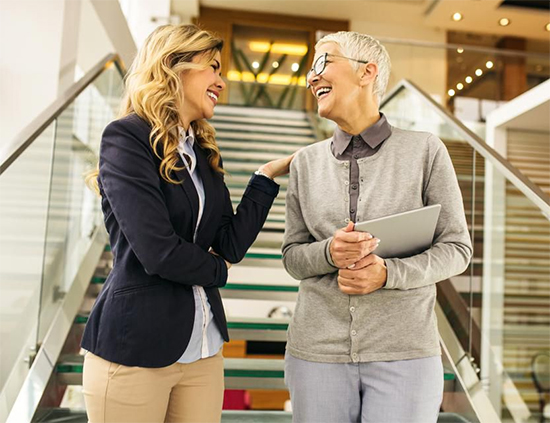 In the past couple of years we've heard (and talked) a lot about The 99ers, a group of jobless Americans, unceremoniously known as "99ers" because of their inability to find work prior to the exhaustion of the maxim mum 99 weeks of unemployment benefits and extensions.
But the term 99er is now twice as likely to apply to older workers, according to a new report from The Huffington Post's Arthur Delaney, proving once again that the struggling economy is impacting more mature Americans than anyone previously thought.
According to the article, "Among jobless workers younger than 35, 8.1 percent had been out of work for 99 weeks. But 16.3 percent of jobless workers older than 45 have been out of work that long, according to a new report from Gerald Mayer, a labor analyst with the Congressional Research Service. Mayer used Census Bureau data from July 2010 to July 2011."
The results reveal that while older jobless are less likely to lose their jobs than younger workers in the first place, once they do, they're more than twice as likely to be out of work for 99 weeks or longer.
Another startling fact in Mayer's research is that even though college graduates were less likely to be laid off than their lesser educated peers, people out of work with bachelor's degrees were no less likely to become 99ers than jobless workers with just high school diplomas. According to Mayer, 99ers were also more likely to be married and to belong to a minority group.
According to HuffPost, "Weekly claims for unemployment benefits have remained stubbornly high, contributing to worry among economists that the U.S. may be on the brink of another recession. Mayer concluded that there's no telling whether the number of 99ers will rise or fall.  'On the one hand, the number of monthly layoffs has fallen since the official end of the 2007-2009 recession,' he wrote. 'On the other hand, both the number of jobs and of job openings have increased. But, the numbers have not returned to their pre-recession levels. In addition, as employers hire new workers, those who have been unemployed the longest may be among the last to be hired.'"
Click HERE to download a PDF of Gerald Mayer's report.
This unemployment news is no small comfort to the ever-growing numbers comprising America's mature labor market, who now find themselves facing everything from medical markups, to investment issues, to mortgage meltdowns to cash-strapped kids. As a result, more and more unemployed or underemployed older workers have been relying on high interest credit cards just to scrape by, leading some to subsequently seek the financial safe havens a bankruptcy can provide. In fact, the Consumer Bankruptcy Project found that a large majority  of senior citizens successfully filing for bankruptcy said credit card debt was the cause for their recent financial issues.
As a result, if you're an older American experiencing job woes and searching for a way out of the throes of debt and financial despair, knowing a qualified bankruptcy attorney is the first best step to help you or any unemployed person—regardless of age, education or experience—conquer their creditors and face their financial fears, yielding the right kinds of support, information and insights—at a low cost— for a viable and secure future.
The bankruptcy professionals at the Law Offices of John T. Orcutt offer a totally FREE debt consultation and now, more than ever, it's time to take them up on their offer. Just call toll free to +1-919-646-2654, or during the off hours, you can make your own appointment right online at www.billsbills.com. Simply click on the yellow "FREE Consultation Now" button.