Orange County, North Carolina is located in the north central portion of North Carolina and has its county seat and largest population center in the southeastern corner of the county. This leaves the northern portion of Orange County, NC completely rural but serviced by the junction of Interstates 40 and 85. Orange County has a population of 120,100 with about half of that in the Town of Chapel Hill, according to the US Census Bureau's 2006 estimate.
Orange County, NC is the proud host to the University of North Carolina at Chapel Hill, the nation's oldest public university. Actually in 1819, the town of Chapel Hill was founded to serve as the anchor that the University of North Carolina was to be built upon. One of the first two NASCAR tracks to open, and the only track remaining from the 1949 inaugural season, is Occoneechee Speedway, just outside Orange County's City of Hillsborough.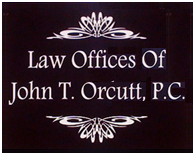 You may be considering the financial option of bankruptcy, a federal plan that allows debtors to divide assets among creditors and free themselves of financial obligations that cannot be repaid. In some cases, debtors can stay in business and use new revenue to resolve old debts. Orange County is in the Middle District, with Bankruptcy Courts in Durham, Greensboro, and Winston-Salem. The court's official Web site can answer many of your bankruptcy questions. The Greensboro office is at 101 S. Edgeworth Street, Greensboro, NC 27401 (phone: 336-358-4000), while the Winston-Salem office is at 226 S. Liberty Street, Winston-Salem, NC 27101 (phone: 336-397-7785).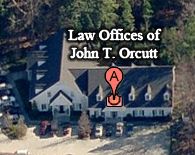 Do you have questions about bankruptcy and reside in or near Orange County North Carolina? If so you can get your questions answered by visiting the Law offices of John T. Orcutt in Durham. We provide a FREE in depth bankruptcy consultation that will answer your questions and explain the best course of action to take depending on your debt current debt crisis. You can make an appointment online or call (919) 286-1695 to do so. If you are coing from Orange County take I-85 N to exit 154 Hillandale Rd. For directions and a bird's eye view to more easily find our Durham office please click here.