Oxford,  North Carolina  was incorporated in 1816. The name is derived from a 1,000 acre plantation home known as Oxford owned by Samuel Benton. In 1764, Benton donated one acre of land for a courthouse, as the area was to become the county seat. In 1811, the county bought 50 additional acres around the courthouse  and began to lay out the town, selling lots at public auction and incorporating the town in 1816.
Oxford, population 8,338, is still the county seat of Granville County. Located just north of the Research Triangle in the piedmont region of North Carolina, it is home to many industries including  Revlon, which is the largest cosmetics production site in the world. You will also find largest retreading plant in the world , Bridgestone Bandag Tire Solutions, in Oxford.
The first Masonic orphanage for children was built in Oxford in 1858. Originally the orphanage was a college but the college did not succeed. In 1872 it was decided that the college buildings could be used to educate less fortunate children. In1873 the first children were admitted to the Oxford Orphans Asylum which is known as the Masonic Home for Children today.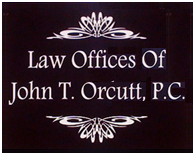 You may be considering the financial option of bankruptcy, a federal plan that allows debtors to divide assets among creditors and free themselves of financial obligations that cannot be repaid. In some cases, debtors can stay in business and use new revenue to resolve old debts. Oxford is in the Eastern District, with Bankruptcy Courts in Elizabeth City, Fayetteville, New Bern, Raleigh, Wilmington, and Wilson. The court's official Web site can answer many of your bankruptcy questions. The Wilson Division is located at 1760-A Parkwood Blvd W, Wilson, NC 27893-3564 (phone: 252-237-0248), while the Raleigh Division is at 300 Fayetteville Street, Second Floor, Raleigh, NC 27601-1799 (phone: 919-856-4752).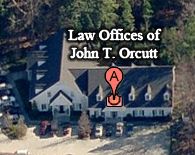 Do you have questions about bankruptcy and reside in Oxford North Carolina? If so you can get your questions answered by visiting the Law offices of John T. Orcutt in Durham. We provide a FREE in depth bankruptcy consultation that will answer your questions and explain the best course of action to take depending on your debt situation. You can make an appointment online or call (919) 286-1695 to do so. IF you are coming from Oxford its a straight shot from I-85 S to exit 174 B Hillandale Rd. For directions and a bird's eye view to more easily find our Durham office please click here.