Person County is a 400 square mile area in the rolling north central section of North Carolina. This lovely Piedmont area, north of the hustling Triangle Park area of Raleigh, Durham, and Chapel Hill, is largely rural, with many forests and farms offer lush beauty and gentle family entertainment. Person County, NC boasts two small mountains, Mt. Tirzah and Hagar's Mountain; and lakes, Mayo Lake and Hyco Lake. Today, Person County's population, which numbers nearly 40,000, enjoys a balance of industry and agriculture.
Formed in 1791, and named for General Thomas Person, a Revolutionary Patriot and a trustee of the University of North Carolina, Person County, NC is bounded by Granville, Durham, Orange and Caswell counties, as well as the State of Virginia. Roxboro (est.1793) is the county seat. Revolutionary War General Stephen Moore was one of the first settlers. His home, called Mt. Tirzah (Mount Beautiful), was built in 1793. It is still there and is owned by one of his descendants.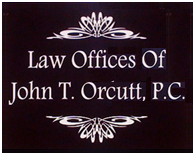 You may be considering the financial option of bankruptcy, a federal plan that allows debtors to divide assets among creditors and free themselves of financial obligations that cannot be repaid. In some cases, debtors can stay in business and use new revenue to resolve old debts. Person County is in the Middle District, with Bankruptcy Courts in Durham, Greensboro, and Winston-Salem. The court's official Web site can answer many of your bankruptcy questions. The Greensboro office is at 101 S. Edgeworth Street, Greensboro, NC 27401 (phone: 336-358-4000), while the Winston-Salem office is at 226 S. Liberty Street, Winston-Salem, NC 27101 (phone: 336-397-7785).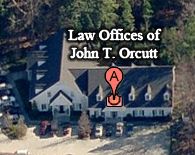 Do you have questions about bankruptcy and reside in or near Person County North Carolina? If so you can get your questions answered by visiting the Law offices of John T. Orcutt in Durham. We provide a FREE in depth bankruptcy consultation that will answer your questions and explain the best course of action to take depending on your debt situation. You can make an appointment online or call our Durham office at (919) 286-1695 to do so. If you are coming our of Person County take US-501 S nd merge onto I-85 E and get off at exit 174 B Hillandale Road. For directions and a bird's eye view to more easily find our Durham office please click here.