Raeford, North Carolina is located in Hoke County in the rolling central south portion of NC.  The seat of Hoke County Government is also located at Raeford.
With little more than a 3,386 total population in an area of 3.8 square miles, you might not expect a lot to be happening in Raeford. You would be wrong. Raeford boasts a thriving main street, a great academic program that includes the Sandhills Community College in neighboring Pinehurst, a lovely historical museum, and a rich local history. Raeford, NC was a pivotal junction in the cotton business, being on the path of the Aberdeen and Rockfish Railroad. Today it has survived the loss of many family farms by attracting and keeping industrial development like Unilever USA-HPC, the House of Raeford, Inc., and Tar Heel Turkey Hatchery.
Statewide, Raeford is probably best known as the home of the North Carolina Turkey Festival in September, a week-long event and caps off the summer season.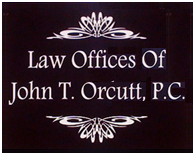 You may be considering the financial option of bankruptcy, a federal plan that allows debtors to divide assets among creditors and free themselves of financial obligations that cannot be repaid. In some cases, debtors can stay in business and use new revenue to resolve old debts. Raeford is in the Middle District, with Bankruptcy Courts in Durham, Greensboro and Winston-Salem. The court's official Web site can answer many of your bankruptcy questions. The Greensboro Division is located at 101 S. Edgeworth Street, Greensboro, NC 27401 (phone: 336-358-4000 ), the Winston-Salem is at 226 S. Liberty Street, Winston-Salem, NC 27101 (phone: 336-397-7785). Durham.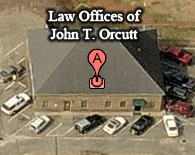 Are you experiencing debt problems and perhaps have questions about bankruptcy? If you live in or near Raeford North Carolina please visit the Law offices of John T. Orcutt to find out more. We provide a FREE one on one consultation that will answer questions and explain the best course of action to take depending on your debt situation. You can make an appointment online or call the Fayetteville office at (910) 323-2972 to do so. If you are driving out of Raeford get on 401 N / Raeford Road all the way to Fayetteville. For directions and a bird's eye view to more easily find our Fayetteville office please click here.