The City of Raleigh was established in 1792. Capitol city of the state of North Carolina, Raleigh is a state-of-the-art cultural mecca that would make Sir Walter Raleigh proud.
Just a few of the offerings in Raleigh, NC are: ALLTEL Pavilion - one of the most technologically advanced amphitheatres in the world and said to have the best acoustic accomplishments in the world; BTI Center for the Performing Arts; NC Museum of Natural Sciences; the State Capitol, a National Historic Landmark; the North Carolina Executive Mansion; Mordecai Historic Park.
Restaurants, shopping, and  recreational opportunities abound in this scenic city framed by the Neuse River and Walnut and Crabtree Creeks. Raleigh, NC (July 2007: 375,806 population) has achieved a consistent rating of one of the best areas for quality of life in the United States. High employment, good wages, great climate and location, and varied recreational and cultural opportunities will keep it there.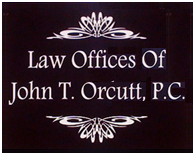 You may be considering the financial option of bankruptcy, a federal plan that allows debtors to divide assets among creditors and free themselves of financial obligations that cannot be repaid. In some cases, debtors can stay in business and use new revenue to resolve old debts. Raleigh is in the Eastern District, with Bankruptcy Courts in Elizabeth City, Fayetteville, New Bern, Raleigh, Wilmington, and Wilson. The court's official Web site can answer many of your bankruptcy questions. The Wilson Division is located at 1760-A Parkwood Blvd W, Wilson, NC 27893-3564 (phone: 252-237-0248), while the Raleigh Division is at 300 Fayetteville Street, Second Floor, Raleigh, N.C. 27601-1799 (phone: 919-856-4752).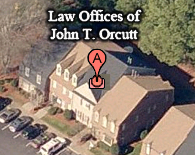 Do you have questions about bankruptcy and live in or near Raleigh North Carolina? If so please visit the Law offices of John T. Orcutt in Raleigh to get answers and much more. We provide a FREE in depth bankruptcy consultation that will explain the best course of action to take depending on your current financial situation. Do not let the stress of bill collectors and legal harassment hurt you or your family any longer. The first step is to make an appointment online or call (919) 847-9750 to arrange your FREE consultation. For directions and a bird's eye view to more easily find our Raleigh office please click here.