Rockingham, North Carolina  established in 1774, was named after the Marquis of Rockingham, Charles Watson Wentworth, who was Prime Minister in 1765 and again in 1782. He was known as a strong friend of the Colonies.  The Marquis would be proud to see Rockingham's development into such a close-knit community rich in southern hospitality. 
Rockingham NC, population 9,672 is the county seat of Richmond County.  Located in the heartland of the Carolinas, Rockingham is 70 miles east of Charlotte and 90 miles southwest of Raleigh. For the outdoorsman, the area surrounding Rockingham, NC  is a paradise. The Sandhills Wildlife Game Management manages nearly 60,000 acres of prime game land for permitted hunting. Plentiful game can also be found along the lush Great Pee Dee River.
Both visitors and residents of Rockingham enjoy racing at the Rockingham Speedway or the Rockingham Dragway, which is a quarter-mile championship drag racing facility sanctioned by the International Hot Rod Association. It is one of the flagship tracks of the IHRA. Rockingham, North Carolina is also home to the Richmond Community Theatre which is reportedly the fifth oldest continuing community theatre in the North Carolina.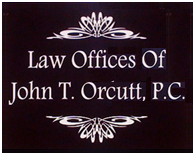 You may be considering the financial option of bankruptcy, a federal plan that allows debtors to divide assets among creditors and free themselves of financial obligations that cannot be repaid. In some cases, debtors can stay in business and use new revenue to resolve old debts. Rockingham, NC is in the Middle District, with Bankruptcy Courts in Durham, Greensboro, and Winston-Salem. The court's official Web site can answer many of your bankruptcy questions. The Greensboro office is at 101 S. Edgeworth Street, Greensboro, NC 27401 (phone: 336-358-4000), while the Winston-Salem office is at 226 S. Liberty Street, Winston-Salem, NC 27101 (phone: 336-397-7785).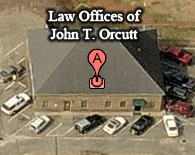 Are you experiencing debt problems and perhaps have questions about bankruptcy? If you live in or near Rockingham North Carolina please visit the Law offices of John T. Orcutt to find out more. We provide a 100% FREE one on one consultation that will answer all your questions and explain the best course of action to take to get yourself out of debt depending on your financial situation. You can make an appointment online or call the Fayetteville office at (910) 323-2972 to do so. If you are coing out of Rockingham get on US-74 E to then turn left on 144 E to US-401 N and take a left on Cambridge Street. For directions and a bird's eye view to more easily find our Fayetteville office please click here.