Rocky Mount, North Carolina began life as a post office built near the Tar River Falls in 1816. Named for the rock formation at the base of falls, Rocky Mount became the site of the first cotton mill in the state of North Carolina. The Wilmington-Weldon Railroad connected with the town in 1845 and Rocky Mount was well known as a major debarking point for travelers heading west.
Today, as the largest city in Nash County, Rocky Mount, NC sits proudly
on the crossroads of Interstate 95 and US 64, in the heart of the Eastern Seaboard. An ideal location for business, Rocky Mount offers rail transport through both CSX Transportation and the Norfolk Southern Railroad. The Rocky Mount-Wilson Airport services the area, as well as three airfreight companies. Two county community colleges are found here, as well as North Carolina Wesleyan College.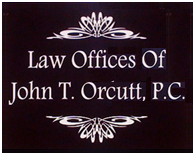 You may be considering the financial option of bankruptcy, a federal plan that allows debtors to divide assets among creditors and free themselves of financial obligations that cannot be repaid. In some cases, debtors can stay in business and use new revenue to resolve old debts. Rocky Mount is in the Eastern District, with Bankruptcy Courts in Elizabeth City, Fayetteville, New Bern, Raleigh, Wilmington, and Wilson. The court's official Web site can answer many of your bankruptcy questions. The Wilson Division is located at 1760-A Parkwood Blvd W, Wilson, NC 27893-3564 (phone: 252-237-0248), while the Raleigh Division is at 300 Fayetteville Street, Second Floor, Raleigh, N.C. 27601-1799 (phone: 919-856-4752).
Do you have questions about bankruptcy and reside in or near Rocky Mount North Carolina? If so you can have your questions answered at the Law offices of John T. Orcutt in Wilson. We provide a FREE in depth bankruptcy consultation that will explain the best course of action for you to take depending on your debt situation. You can make an appointment online or call our Wilson office at (252) 234-9194 to do so. If you are driving out of Rocky Mount get on US-301 S to 42 E to Ward Blvd. For directions and a bird's eye view to more easily find our Wilson office please click here.