Sampson County, North Carolina can be found in the mid-central southern portion of NC. Sampson County, population 63,561 (Census 2006 est.) was established in April 1784 by the North Carolina General Assembly and named for John Sampson, a distinguished immigrant who capped his career in public service as the first mayor of Wilmington, North Carolina.
The seat of Sampson County, Clinton, NC, was incorporated in 1852 and named for another distinguished immigrant, American Revolution General Richard Clinton, who served as one of the first members of the House of Commons. It is a little known fact that Clinton was the step-son of John Sampson.
Sampson County, NC has a full service community college, the Sampson Community College, which features such innovative programs as Sampson Early College High School (SECHS) and advanced programs in Computer Science and Business.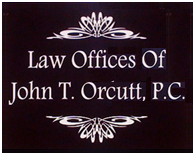 You may be considering the financial option of bankruptcy, a federal plan that allows debtors to divide assets among creditors and free themselves of financial obligations that cannot be repaid. In some cases, debtors can stay in business and use new revenue to resolve old debts. Sampson County is in the Eastern District, with Bankruptcy Courts in Elizabeth City, Fayetteville, New Bern, Raleigh, Wilmington, and Wilson. The court's official Web site can answer many of your bankruptcy questions. The Wilson Division is located at 1760-A Parkwood Blvd W, Wilson, NC 27893-3564 (phone: 252-237-0248), while the Raleigh Division is at 300 Fayetteville Street, Second Floor, Raleigh, N.C. 27601-1799 (phone: 919-856-4752).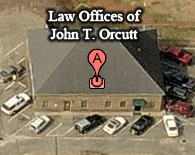 Are you experiencing debt problems and have serious questions about bankruptcy? If you live in or near Sampson County North Carolina please visit the Law offices of John T. Orcutt to find out more. We provide a FREE one on one debt consultation that will answer questions and explain the best course of action that will relieve you of your debt. You can make an appointment online or call the Fayetteville office at (910) 323-2972 to do so. When driving out of Sampson County get on 24 W all the way to Fayetteville, turn left on Robeson Street and then left on Raeford Rd with a right on Cambridge Street. For directions and a bird's eye view to more easily find our Fayetteville office please click here.