The Town of Selma, North Carolina, with a 2007 population of nearly 7,000, works hand-in-hand with its sister township Smithfield, NC. These adjacent townships share the county of residence, Johnston County, and they share the prime North Carolina location in the Piedmont Crescent Area. Located on I-95 near the I-40 intersection, half way between New York and Florida, Selma and Smithfield's abundant, inexpensive lodging and restaurants have made a mark on the tourist industry. This area is part of North Carolina's Triangle Region, and the economy is diversified and employment is upscale.
Selma, NC's heritage is celebrated annually in October by a "Railroad Days" festival. The historic Selma Union Depot was built in 1924. Temporarily used as a museum, the station was restored and renovated in 2002 and now serves Amtrak's daily Carolinian between New York City and Charlotte, and Amtrak's daily Palmetto between New York City and Florida.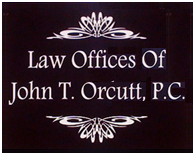 You may be considering the financial option of bankruptcy, a federal plan that allows debtors to divide assets among creditors and free themselves of financial obligations that cannot be repaid. In some cases, debtors can stay in business and use new revenue to resolve old debts. Selma is in the Eastern District, with Bankruptcy Courts in Elizabeth City, Fayetteville, New Bern, Raleigh, Wilmington, and Wilson. The court's official Web site can answer many of your bankruptcy questions. The Wilson Division is located at 1760-A Parkwood Blvd W, Wilson, NC 27893-3564 (phone: 252-237-0248), while the Raleigh Division is at 300 Fayetteville Street, Second Floor, Raleigh, N.C. 27601-1799 (phone: 919-856-4752).
Do you have questions about bankruptcy and reside in or near Selma North Carolina? If so please visit the Law offices of John T. Orcutt in Wilson to find out more. We offer a FREE one on one bankruptcy consultation that will explain the best course of action to take depending on your financial situation. You can make an appointment online or call our Wilson office at (252) 234-9194 to do so. If driving from Selma get on I-95 N and take 42 E and turn left on Ward Blvd. For directions and a bird's eye view to more easily find our Wilson office please click here.