Southern Pines, North Carolina is located in the south-central portion of NC in Moore County. Renowned for its beauty, temperate climate, and charm, this area is well known as the Sandhills. The 2003 census estimated the population of Southern Pines at 10,918.
If you golf, you'll be right at home in Southern Pines. The town and the surrounding Sandhills area boast more than  40 top-rated courses as well as premier golf training schools. Golf Digest's "America's 100 Greatest Golf Courses" ranks Pinehurst No. 2,  which has hosted the U.S. Open, in the top 10 of all U.S. courses. Legends like Nicklaus, Palmer, Hogan, Snead and Zaharias have tested their skills on the local greens.
The Southern Pines public school system, participants in the Moore County Schools System, is of the finest quality and students have been recognized in National Merit programs. The Pinecrest High School is the only high school actually located in Southern Pines itself. There are a number of private schools in Southern Pines, most notably the O'Neal School. O'Neal is an independent, college preparatory school serving students from pre-kindergarten thru 12th grade and providing opportunities for academics, athletics and the arts.
Of the many historic places you will find in Southern Pines, none is so eclectic as The Sunrise Theater. Its existence has changed with the times and it is now a timeless landmark. The Sunrise Theater is situated amidst the magnolias and long-leaf pines on Broad Street in Southern Pines. The building, erected in 1898, began as a hardware store. In the 1940s, the building became a movie theater which remained a staple of downtown Southern Pines for more than four decades. When the movie house closed its doors in the early 1980s, the Arts Council of Moore County (ACMC) and the Sandhills Little Theater rallied enough community support to restore the building and give it a third life as the Performing Arts Center.  In 1998, ACMC transferred the theater's operation to the Sunrise Preservation Group (SPG), citizens concerned with keeping the theater alive for the community. SPG formed a not-for-profit organization; through dedicated effort, compromise and goodwill, the historical theater building has a new lease on life.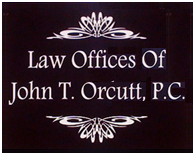 You may be considering the financial option of bankruptcy, a federal plan that allows debtors to divide assets among creditors and free themselves of financial obligations that cannot be repaid. In some cases, debtors can stay in business and use new revenue to resolve old debts. Southern Pines is in the Middle District, with Bankruptcy Courts in Durham, Greensboro and Winston-Salem. The court's official Web site can answer many of your bankruptcy questions. The Greensboro Division is located at 101 S. Edgeworth Street, Greensboro, NC 27401 (phone: 336-358-4000 ), the Winston-Salem is at 226 S. Liberty Street, Winston-Salem, NC 27101 (phone: 336-397-7785).