Tarboro, North Carolina is the county seat of Edgecombe County, NC. Nestled in a bend in the Tar River, it is one of North Carolina's most historic areas, and chartered in 1760 it is also one of NC's oldest towns. It currently is home to just over 11,000 people. Tarboro's downtown area, over 45 city blocks, is listed in its entirety on the National Register of Historic Places. Also listed in the register along with many other houses and churches in Tarboro is the Tarboro Town Commons. The 15-acre town commons is used for local concerts and events, and is one of the only two original town commons left in the United States, the other being in Boston.
"Rich in History" and "Home to Real Southern Living" are common local phrases in Tarboro. Add to that the fact that big city life and NC's renowned beach recreation are both less than an hour away and you've got the best of choices for entertainment and relaxation. At the midway point between New York and Florida, Tarboro is easily accessible from Interstate 95, only 20 minutes from Exit 138 in Rocky Mount to Downtown Tarboro. Residents of Tarboro enjoy a well-run town with a low cost of living, safe neighborhoods, and a great atmosphere for raising a family or for enjoying retirement.
Tarboro area employment is over 50% from service industries and employers have moved to Tarboro because of a well trained work force, the cooperation of local government and strong utility infrastructure. Tarboro is open for business -- and projects like The Tarboro Commerce Center are consistently ranked as prime locations for work and livability.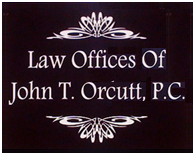 You may be considering the financial option of bankruptcy, a federal plan that allows debtors to divide assets among creditors and free themselves of financial obligations that cannot be repaid. In some cases, debtors can stay in business and use new revenue to resolve old debts. Tarboro is in the Eastern District, with Bankruptcy Courts in Elizabeth City, Fayetteville, New Bern, Raleigh, Wilmington, and Wilson. The court's official Web site can answer many of your bankruptcy questions. The Wilson Division is located at 1760-A Parkwood Blvd W, Wilson, NC 27893-3564 (phone: 252-237-0248), while the Raleigh Division is at 300 Fayetteville Street, Second Floor, Raleigh, NC 27601-1799 (phone: 919-856-4752).
Do you have questions about bankruptcy and reside in or near Tarboro North Carolina? If so please visit the Law offices of John T. Orcutt in Wilson to find out more. We provide a FREE in depth bankruptcy consultation that will explain the best course of action to take depending on your debt situation. You can make an appointment online or call our Wilson office at (252) 234-9194 to do so. If you are coming from Tarboro take 111 S to 42 W and take a right onto Ward Blvd. For directions and a bird's eye view to more easily find our Wilson office please click here.