Vance County, North Carolina is located in the lovely, rolling, central northern portion of NC; Vance's northern edge borders Virginia. Listed as being in the Henderson Metro Area, Vance County, NC is laced with those scenic byways leading to the Blue Ridge National Heritage Area.
Vance County, NC, population 43,810 (Census 2006 est,), is populated and popular for a large reason - the very large and beautiful Kerr Lake. While Vance County contains 253.52 square miles including Kerr Lake, Kerr Lake has over 850 miles of shoreline stretching across Vance County and the North Carolina/Virginia state line, making it one of the largest lakes in the Southeast. Wooded shores, secluded coves and tranquil picnic areas abound for fishing, camping, boating, skiing, sailing, wind surfing, nature walking, and bird watching. But, big as it is, it's not all Kerr Lake. Vance County, NC is noted for classic car and truck shows, golfing, and antique shopping in historic Downtown Henderson.
You may be considering the financial option of bankruptcy, a federal plan that allows debtors to divide assets among creditors and free themselves of financial obligations that cannot be repaid. In some cases, debtors can stay in business and use new revenue to resolve old debts. Vance County is in the Eastern District, with Bankruptcy Courts in Elizabeth City, Fayetteville, New Bern, Raleigh, Wilmington, and Wilson. The court's official Web site can answer many of your bankruptcy questions. The Wilson Division is located at 1760-A Parkwood Blvd W, Wilson, NC 27893-3564 (phone: 252-237-0248), while the Raleigh Division is at 300 Fayetteville Street, Second Floor, Raleigh, N.C. 27601-1799 (phone: 919-856-4752).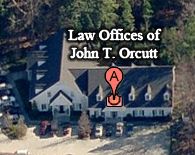 Do you have questions about bankruptcy and reside in or near Vance County North Carolina? If so please visit the Law offices of John T. Orcutt in Durham to get your questions answered. We provide a 100% FREE confidential debt consultation that will answer all of your questions and advise you how to proceed with your debt situation. The drive from Henderson for a FREE consultation is worth it. You can make an appointment online today or call our Durham office at (919) 286-1695 to arrange one. Just take I-85 S from Vance County all the way to exit 174 B Hillandale Rd. For directions and a bird's eye view to more easily find our Durham office please click here.