Wake Forest, North Carolina  was incorporated by NC in 1880 as the "Town of Wake Forest College" after the Wake Forest Manual Labor Institute was re-named the Wake Forest College.  In 1909, the word "College" was removed from the town's official name. Wake Forest College has since moved to Winston-Salem, NC.
Located in northern Wake County, less than 10 miles north of Raleigh, Wake Forest has a population of 12,588 residents. In 2007, the town was listed by Forbes Magazine as the 20th fastest growing suburb in America, with a 73.2 percent increase in population between 2000 and 2006. Wake Forest is located in the northeast central region of NC, where the North American Piedmont and Atlantic Coastal Plain regions meet.
Fast Growing Wake Forest is known as a business-friendly town. The thriving downtown area is home to more than 100 business and restaurants, yet the area still maintains its historic charm and southern hospitality. In addition, Wake Forest is the home of Southeastern Baptist Theological Seminary and the Southeastern College at Wake Forest.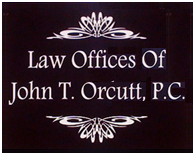 You may be considering the financial option of bankruptcy, a federal plan that allows debtors to divide assets among creditors and free themselves of financial obligations that cannot be repaid. In some cases, debtors can stay in business and use new revenue to resolve old debts. Wake Forest is in the Eastern District, with Bankruptcy Courts in Elizabeth City, Fayetteville, New Bern, Raleigh, Wilmington, and Wilson. The court's official Web site can answer many of your bankruptcy questions. The Wilson Division is located at 1760-A Parkwood Blvd W, Wilson, NC 27893-3564 (phone: 252-237-0248), while the Raleigh Division is at 300 Fayetteville Street, Second Floor, Raleigh, NC 27601-1799 (phone: 919-856-4752).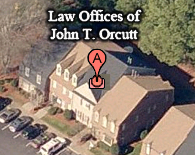 Do you have questions about bankruptcy and live in or near Wake Forest North Carolina? If so please visit the Law offices of John T. Orcutt in Raleigh to get answers and much more. We provide a FREE one on one bankruptcy consultation that will explain the best course of action to take depending on your current financial situation. Do not let the stress of bill collectors and legal harassment hurt you or your family any longer. The first step is to make an appointment online or call (919) 847-9750 to arrange your FREE consultation. If you are coming from Wake Forest take US-1 S all the way to I-540 W and take the Six Forks exit and take a left. For directions and a bird's eye view to more easily find our Raleigh office please click here.