Warrenton, North Carolina is the small, demure and picturesque county seat of Warren County. With a population of 811, it is the kind of town where everybody really does know ALL their neighbors. Many small towns add the word historic to their moniker with only a smattering of truly historic restored homes and buildings. Warrenton has full claim to the title; many of the town's homes are old and well-kept. It is a wonderful and magical town that hasn't changed much in the past 100 years.
Warrenton is filled with homespun arts and crafts and artisans galore, and they celebrate that fact with their annual Harvest Market Festival in October. Crafts and local artisans fill the Courthouse Square and the Heritage Quilters Show is the highlight of the event. One of the "Shoppes" on Main Street, the Scarlet Rooster, is a showplace unto itself offering "Unique accessories for home and entertaining." The list of Warrenton's civic, social and philanthropic clubs and groups leaves the impression that a city has many thousands for residents.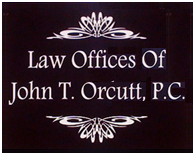 You may be considering the financial option of bankruptcy, a federal plan that allows debtors to divide assets among creditors and free themselves of financial obligations that cannot be repaid. In some cases, debtors can stay in business and use new revenue to resolve old debts. Warrenton is in the Eastern District, with Bankruptcy Courts in Elizabeth City, Fayetteville, New Bern, Raleigh, Wilmington, and Wilson. The court's official Web site can answer many of your bankruptcy questions. The Wilson Division is located at 1760-A Parkwood Blvd W, Wilson, NC 27893-3564 (phone: 252-237-0248), while the Raleigh Division is at 300 Fayetteville Street, Second Floor, Raleigh, N.C. 27601-1799 (phone: 919-856-4752).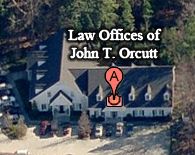 Do you have serious questions about bankruptcy and reside in or near Warrenton North Carolina? If so you can get your questions answered by visiting the Law offices of John T. Orcutt in Durham. The drive is worth it because we offer a FREE bankruptcy consultation that will answer your questions and explain the best course of action to take depending on your debt situation. You can make an appointment online or call (919) 286-1695 to do so. If you are driving For directions and a bird's eye view to more easily find our Durham office please click here.