Zebulon, North Carolina  was incorporated in 1907. The town was named after Zebulon Baird Vance, the Governor of North Carolina at the time of the Civil War. Today Zebulon is known as "The Town of Friendly People."
Zebulon is the easternmost town in Wake County, North Carolina, and is part of the renowned Research Triangle metropolitan region.  The last three decades in Zebulon, population 4,046, have seen tremendous growth. Part of this has been due to the annexation of the nearby community of Wakefield. Zebulon, NC welcomed its neighbor in 1997 and saw an increase in the town's population and total acreage.
Located 24 miles east of Raleigh, NC's Capitol, Zebulon offers traditional American small town living in close proximity to a bustling metropolitan area. There are three properties in Zebulon listed on the National Register of Historic Places: the Wakelon School, the Bennett Bunn Plantation, and the George and Neva Barbee House.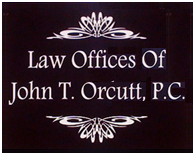 You may be considering the financial option of bankruptcy, a federal plan that allows debtors to divide assets among creditors and free themselves of financial obligations that cannot be repaid. In some cases, debtors can stay in business and use new revenue to resolve old debts. Zebulon is in the Eastern District, with Bankruptcy Courts in Elizabeth City, Fayetteville, New Bern, Raleigh, Wilmington, and Wilson. The court's official Web site can answer many of your bankruptcy questions. The Wilson Division is located at 1760-A Parkwood Blvd W, Wilson, NC 27893-3564 (phone: 252-237-0248), while the Raleigh Division is at 300 Fayetteville Street, Second Floor, Raleigh, NC 27601-1799 (phone: 919-856-4752).
Do you have questions about bankruptcy and reside in Zebulon North Carolina? If so please visit the Law offices of John T. Orcutt in Wilson to find out more. We offer a FREE one on one consultation that will explain the best course of action for you to take concerning your debt situation. You can make an appointment online or call our Wilson office at (252) 234-9194 to do so. If you are driving out of Zebulon take 264-E to exit 36B for US-264 E then turn left on Ward Blvd. For directions and a bird's eye view to more easily find our Wilson office please click here.