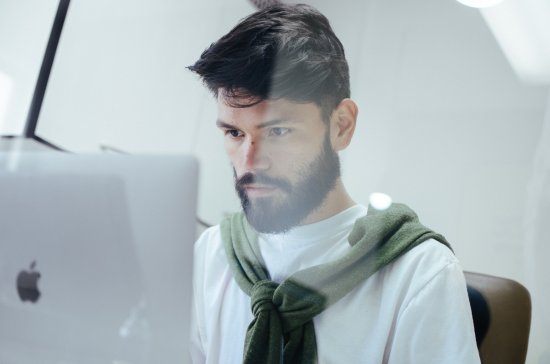 Find a job with student loan benefits to get out of debt faster
Image by Miguelangel Miquelena via Unsplash
Student loans are more than an individual debt concern. It's becoming a national economic crisis. With over 44 million Americans in debt to the tune of over $1.5 trillion, student loan debt is a growing concern of employers, with good reason.
A study by Price Waterhouse Coopers found that employees with student loans who feel a financial bite are inordinately affected by this debt. This sector of employees also:
Consistently carries credit card balances
Finds it difficult to make credit card payments on time
Stresses over finances
Is distracted at work because of finances
Is less productive at work due to debt
Existing student loan benefit programs
If you're willing to work in certain fields or job markets, there are existing opportunities. You can get significant repayment benefits under these programs:
Public service loan forgiveness
Military student loan forgiveness and assistance
Loan repayment assistance for doctors and other healthcare professionals
Student loan forgiveness for teachers
Loan forgiveness for nurses
Why many employers want to help
With employers seeing negative outcomes in productivity and focus because of student loan debt, chipping in towards solving the problem makes total sense. In a study by Gradifi, they found that employers can use student loan benefits to attract and retain top talent, keep workers healthy and engaged, and encourage participation in retirement and other benefits plans.
Payment assistance of just $100 a month on average student loan debt can reduce repayment on a 10-year traditional loan by almost one-third and save around $10k on principal and interest. Roughly 4% of employers have student loan assistance programs, but the rosters are growing of companies that offer this critical benefit.
Employers with student loan benefits
Glassdoor recently curated a list of employers that provide student loan repayment benefits – and we found a few more to add to their list. So, if you're stuck with student loans and need help repaying them (or want assistance), you might want to pursue opportunities with one of these firms:
Abbott
The lab mega-corp's benefit is different. For every 2% of pay an employee devotes to student loans, the company puts 5% of salary into the employee's 401(k) fund.
Aetna
The mega-insurer matches student loan payments up to $2k each year with a total benefit of $10k.
Calabrio
Workforce optimizer Calabrio has 30% participation in its program but doesn't publicize program details.
Carvana
The car finance app gives its employees up to $10,000 a year in student loan repayment assistance.
CommonBond
This company is itself a student loan maker and offers its employees $100 a month in repayment assistance with no cap or limit and also helps other companies set up repayment benefit programs.
Crew Carwash
The Indiana carwash corporation chips in $100 a month towards employee student loans and was an early adopter of this game-changing benefit.
DCU
The Massachusetts-based bank shells out monthly repayment assistance of $125 that caps at $10k.
Fidelity Investments
The financial services company has a $10k five-year student loan repayments benefit and also started a program to help other employers provide this crucial benefit.
First Republic
This bank refinances student loans and helps employees repay theirs. They give up to $200 per month until your debt is extinguished.
Honeywell
Engineering conglomerate Honeywell will pay up to $10k towards employee student loans.
IBM
The computer giant won't pay back loans for you, but educates employees and helps them make cost-saving refinance plans.
Live Nation
This event promotion firm matches $100 a month with a total of $6,000 available in repayment.
Millennium Trust Company
The financial services firm doesn't detail how much the benefit pays but 20% of their employees are tapping the program.
Motus
The mobile workforce solutions provider was an early adopter of a student loan repayment benefit.
Natixis
The French-based investment bank contributes up to $10,000 in matching student loan repayments over a 10-year repayment.
Peloton
This fitness startup contributes $100 a month with almost 20% of employees participating.
Penguin Random House
The book publishing company pays $1,200 annually for student loan repayment with a $9k max.
Price Waterhouse Coopers
The professional services giant provides up to $1,200 each year in matching payments up to $10,000.
PURE
The New York insurance company works with CommonBond to educate its employees on student loans, repayment plans and gives $100 a month in payment assistance.
SoFi
The student loan social lender matches student loan payments up to $200 monthly with no limit.
For those with student loans and a solid resume, one of these companies might be worth considering for your next job opportunity. Most have competitive pay and a host of other attractive benefits in addition to the student loan repayment plan.
If you're drowning in debt and have special circumstances, you might qualify for bankruptcy reduction or discharge of your student loans. Read our client reviews then contact the Law Offices of John T. Orcutt. Call +1-919-646-2654 to schedule a student loan bankruptcy consultation at one of our locations in Raleigh, Durham, Fayetteville, Wilson, Greensboro, Garner or Wilmington
Resources: