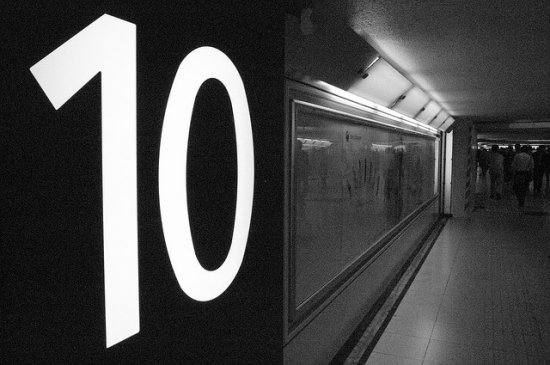 Ten bankruptcy facts
Image Source: Flickr User yoppy
Filing bankruptcy is a serious decision that should not be taken lightly – but it's also nothing that should inspire fear. Bankruptcy can offer life-changing debt relief to help you overcome a major life event you could not predict nor prevent such as a job loss, divorce, or serious illness. One of the major obstacles to people opting for bankruptcy as a solution to overwhelming debt is fear of the unknown. Today we offer 10 facts about North Carolina bankruptcy to help you make this all-important decision.
#1 Marital status does not matter
If you are married, and you and your spouse share most of your debts because you both signed for them, you can file joint bankruptcy to wipe out your combined debts all at once. If, however, only one of you has most of the debts in your name, that spouse can file individual bankruptcy and leave the other spouse out of it. Before you decide which is preferable, talk to a reputable NC bankruptcy attorney.
#2 Court appearances are minimal
If you've watched a lot of law and order TV shows, you may expect legal drama when you go into court. Nothing could be further from the truth. Generally, you will only appear in court once plus what's known as the 341 Meeting of Creditors. Neither of these is high stress - there are other people there waiting their turn, and you will not be grilled be an over-eager DA. It's nothing to worry about and is low-stress.
#3 Two classes are required
There are not a lot of hoops to jump through for bankruptcy, particularly for Chapter 7. You must take one short class before your attorney submits your bankruptcy petition. This class makes sure you understand what filing bankruptcy means. The second is a financial education class that can be very helpful in teaching you how to stay on track with your bills and credit after your bankruptcy is complete.
#4 Bankruptcy does not permanently ruin your credit
Chapter 7 bankruptcy stays on your credit report for 10 years and Chapter 13 for seven years, but the accounts that you included in the bankruptcy will usually fall off much sooner. Most people see a significant uptick in their credit within six months to a year of filing bankruptcy. Plus, letting your debts linger unpaid outside of bankruptcy means your credit score will continue to drop every month.
#5 Your assets will not be seized in bankruptcy
North Carolina offers generous exemptions to protect a reasonable amount of assets. $35,000 in home equity can be shielded in an individual bankruptcy and $70,000 if you file jointly. There are allowances to help protect your vehicle and most home furnishings, computers, clothing and personal items can be protected. And if you have significant assets, Chapter 13 bankruptcy offers more protection.
#6 Income may not be a barrier to Chapter 7
Chapter 7 offers more significant debt relief and can wipe out most unsecured debt within a couple of months. While it's true there is a Means test and lower earners will automatically qualify, virtually any income level will not disqualify you so long as you have significant offsetting debts that exceed your income, assets and ability to pay. Many celebrities even file Chapter 7 for relief, and they make big bucks.
#7 Most people will not know you filed bankruptcy
Although bankruptcy cases are public record, they are not announced anywhere and can only be accessed via a government database only accessible by authorized users. Aside from your attorney, their office staff, the judge and Trustee in your case, typically no one will know about your bankruptcy case unless you tell them. But if you continue to wallow in debt, most people will notice that.
#8 Most unsecured debts can be eliminated in bankruptcy
Credit card bills, personal loans, and medical debts can be discharged in bankruptcy. Tax debts older than two years may also be eliminated. Child support, alimony, and criminal court fines cannot be discharged. In some cases, student loans may also be dischargeable if your financial circumstances are harsh, or you have a disability or debilitating illness.
#9 You can keep your car and home in bankruptcy (depending on your circumstances)
If you are current on your car and mortgage payments, you will likely be able to keep them in a Chapter 7 bankruptcy. And Chapter 13 bankruptcy allows you to catch up on past-due balances on secured loans for your home and auto. Also, Chapter 13 may allow you to eliminate a second mortgage or HELOC if you don't have a lot of equity and can allow you to get lower interest on your car loan.
#10 Using a reputable local attorney is recommended
Some law offices are franchises of a national chain. Other law offices are large, impersonal and may have hundreds of lawyers such that you will rarely see the same person each time you come in for an appointment. Instead, you may want to consider a smaller law practice dedicated to bankruptcy-only and where you will see only your assigned attorney. It's a good idea to shop around before choosing.
To find out more about North Carolina bankruptcy, contact the Law Offices of John T. Orcutt. Our practice is devoted solely to helping consumers obtain debt relief through bankruptcy. Call +1-919-646-2654 for a free consultation at one of our offices in Raleigh, Durham, Fayetteville, Wilson, Greensboro, Garner or Wilmington. Be sure to ask about zero down bankruptcy.