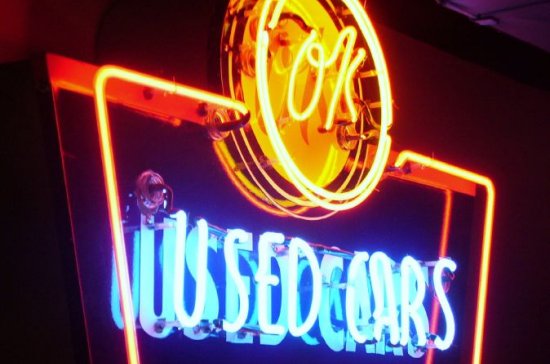 Yes, you can buy a car after bankruptcy
Image Source: Flickr User Kevin
Chapter 7 bankruptcy is a means to get significant debt relief but after you get your discharge, it's time to get busy rebuilding your credit and ensuring you make the most of your fresh start. One of the first major purchases you'll likely consider in the months or years post-bankruptcy is a vehicle. Some people come out of bankruptcy worried they'll never be able to get credit again, never be able to buy a home or get a car loan – but nothing can be further from the truth. Today we take a look at the steps to buy a car after your Chapter 7 bankruptcy discharge.
#1 Deal with your current car loan
If you had a car loan going into bankruptcy and kept the vehicle during and after the bankruptcy, it's important that you make all your payments on time and pay off that loan. This demonstrates that you're responsible about car financing and can improve your chances of getting a car loan.
#2 Work on your credit rating
Soon after your Chapter 7 discharge, new credit offers will start arriving. Assess these and choose wisely to begin rebuilding your credit score. Pull your reports, correct any errors then start with a secured or unsecured card and rebuild. It will take about a year to optimize your score for an auto loan.
#3 Look for a dealership that works with bankruptcy
If you can't wait that long to buy a car, you can look for dealers and lenders that specifically work with those who have filed bankruptcy. The best loan will come after you've improved your credit score significantly, but you may need a car sooner. In this case, you'll need to shop around for the best deal.
#4 Get your paperwork together
Make sure you have your bankruptcy discharge papers, recent pay stubs, a recent copy of your credit report (just in case), as well as your driver's license and auto insurance policy. Different dealers and lenders pull reports from different agencies, and you want one with you in case there are errors.
#5 Build up a down payment
If possible, build up a down payment. This can help lower your interest rate or push a lender from no to yes if you are borderline for meeting their loan qualifications. Even $1,000 can make a difference. If you have a car to trade, you may get a better deal by selling it yourself rather than trading it in with the dealer.
#6 Be flexible on car choice
Rather than setting your mind on a particular vehicle and whether you'll buy new or used, shop around for the best loan and the best vehicle value. Unless you need a specific vehicle for work (like a truck for business), flexibility can land you the best combination of interest and auto value.
#7 Try for pre-approval
Rather than going around and having many dealers and lenders pull your credit, consider pursuing a pre-approval. This allows you to know the dollar amount you can finance - then you can shop for a vehicle that fits your price range rather than choosing a vehicle and then trying to make financing fit that.
#8 Avoid Buy Here, Pay Here
Dealerships that offer buy here, pay here are typically the worst deals for you. Often, the down payment advertised covers the cost they paid for the used vehicle and everything else is pure profit. They often demand high interest rates and are aggressive with debt collections and repossession efforts.
#9 Pay on Time
Once you land a car loan, be vigilant about making on-time payments. In fact, if you can, get one payment ahead so that you never run the risk of making a late payment. Alternately, schedule the payment into your budget two weeks ahead of the due date.
#10 Pursue a refinance
If you had to take a higher interest rate initially, that doesn't mean you have to stick with that loan. Once you've made on-time payment for six to 12 months, apply to refinance the loan with a new lender or credit union at a lower interest rate once you see your score has improved.
Rebuilding credit after bankruptcy is not only possible but is the whole point of pursuing debt relief offered by Chapter 7 bankruptcy. If you're deep in debt, dealing with debt collectors, and living paycheck to paycheck, a North Carolina bankruptcy may be the best solution for you. Contact the Law Offices of John T. Orcutt today. Call +1-919-646-2654 for a free NC bankruptcy consultation at one of our offices in Raleigh, Durham, Fayetteville, Wilson, Greensboro, Garner or Wilmington.