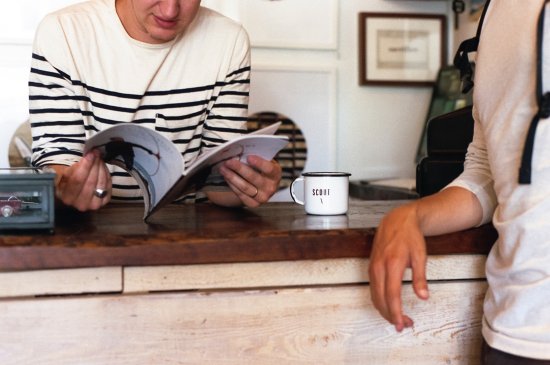 Is your Wilmington small business struggling?
Image by Crew via Unsplash
As a business owner, bankruptcy is the least likely outcome you wanted when you started up your company. Everyone hopes for success but the odds of hitting it big with your first venture are slim. Most self-made millionaires, according to Business Insider, struggle for 32 years (on average) before achieving seven-figure success. Not only that, but most success stories have a path of failure behind them with many filing bankruptcies and closing their first, second, or even third businesses before they finally get it right and achieve success. If your business is struggling, it could be a sign that it's time to evolve and move to the next phase of your entrepreneurial journey. Wilmington bankruptcy can help.
What type of bankruptcy to file
If you're struggling to pay your business debts, don't know how you'll make payroll next month, and are essentially living day-to-day, it might be time to consider a drastic debt-relief solution. There are several types of Wilmington bankruptcy available to business owners, but not all will be a fit. Your options hinge first on how your business is organized. Are you a sole proprietor or part of an LLC or partnership? Is your business fully incorporated and autonomous from you as an individual?
What also matters is whether you can (or want to) keep the doors open and the business afloat. It's a tough choice to call it quits, but sometimes you just can't keep going. In some cases, it might be the market you're in, and in others, it might be that your business wasn't well-positioned from the start. You might be weighed down by too much debt and can apply the lessons learned to your next business opportunity once you get clear of this financial predicament.
Types of bankruptcy for Wilmington business owners
Sole proprietorships are legal extensions of the entrepreneur, and if this is your situation, you can seek debt protection and relief under Chapter 7 or Chapter 13 bankruptcy. Chapter 11 is also possible but is costlier and usually not preferable if Chapter 13 is feasible since it accomplishes much the same thing at a lower overall cost. With corporations and partnerships where the businesses are separate legal entities, Chapter 7 or 11 are possibilities.
Chapter 7
Chapter 7 bankruptcy is a liquidation plan used when you want to close up shop, wipe out debt, and get a clean slate so you can move on to your next venture. Chapter 7 is usually recommended when the liabilities of a business are so overwhelming that the business can't be saved by restructuring under Chapter 13 or 11.
Chapter 11
Chapter 11 is a reorganization bankruptcy appropriate for a business with the potential to remain open. It's a repayment plan to catch up on secured debt (equipment loans, property mortgage, etc.). Chapter 13 functions much the same way but with lower administration costs. Typically you hear of large corporations filing Chapter 11, like in the recent Toys R' Us case.
Chapter 13
This is also a reorganization plan but for small business owners. The business owner files a repayment plan with the court that will last three to five-years that should catch you up on secured debt for your business (and personal finances) while getting some relief on unsecured debts like personal and business credit cards, medical bills, etc.
Is it time to consider Wilmington business bankruptcy?
Here are some signs that you might need to evaluate your Wilmington bankruptcy options.
Are you constantly struggling to service your business debts?
Are your personal assets at risk because of your business crisis?
Are your business debts under unfavorable terms and likely to stay that way?
If your Wilmington small business is struggling, there is help out there. In some situations, you might just need a breather to catch up on debt and in other circumstances, wiping the slate clean and starting from scratch might be better for you. If your business is struggling, why not talk to an experienced North Carolina business bankruptcy attorney to discuss your options?
Read reviews from satisfied clients then contact the Law Offices of John T. Orcutt. Call +1-919-646-2654 now for a free Wilmington bankruptcy consultation at one of our locations in Raleigh, Durham, Fayetteville, Wilson, Greensboro, Garner or Wilmington.
Resource: