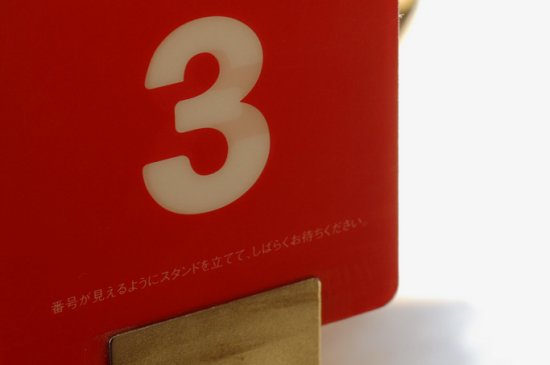 Don't do these three things before bankruptcy
Image Source: Flickr User i_yudai
Bankruptcy can be a life-changing solution for those deep in debt they cannot pay. US law allows you to protect many of your assets during the process. North Carolina bankruptcy exemptions shield $35,000 of home equity as well as a reasonable amount of equity in your car, clothes, furnishings, and other household items. However, what you cannot do is step outside of the exemptions allowed by law and hide or shield assets illegally. Here are three things you cannot do before you file for bankruptcy to stay out of trouble with the bankruptcy court and Trustee.
#1 Sell your assets for less than market value
If you sell off some of your assets to raise money to pay your bills, that's one thing, particularly if you are selling them for fair market value. But if you sell things you own for far less than they are worth to a related party, you can end up in trouble with the court and accused of bankruptcy fraud. For instance, if you sell a diamond necklace to your sister for $100 when it's worth $1,000, it could be considered a fraudulent transfer. Holding a garage sale should be okay but selling to friends and relatives for cheap prices so they can hang onto them, as repayment for a debt you owe them, or for other illicit purposes is not okay.
#2 Put your assets into someone else's name
Signing over assets to someone else is also taboo. You may consider signing over a second car to a friend or relative or giving your boat to your dad so that it's not part of your bankruptcy estate. This is illegal under bankruptcy law. You are required to reveal any transfers of property in the months before your bankruptcy filing as part of your bankruptcy petition. The Trustee can call back the transfer and, if you fail to list the transfer, you can face charges by the bankruptcy court for fraud. It's a bad idea. If it's been more than a year between transfer and bankruptcy filing, though, you will likely be okay.
#3 Pay back family
If you're in financial straits, you may have borrowed money from friends or family. Of course, you want to pay them back, but you are not allowed to prioritize one creditor over another before or during your bankruptcy filing. Anyone you owe money to, even if it's your parents or your best friend, is technically a creditor, and they all must be treated the same. If you pay back $2000 you owe your parents then file bankruptcy, the Trustee can demand that payment back from your folks to give to other creditors. That's a hassle. It's best to wait until your bankruptcy is done and then pay them back.
Transferring, selling for a bargain price or giving cash, property or other assets to friends or family members before or during bankruptcy can land you in hot water with the court and can embarrass them if they're called into court and required to pay back the money. The law allows for exemptions to protect a reasonable amount of your assets in Chapter 7 and is more generous in Chapter 13 while you pay back creditors. Just don't try to game the system. The best starting point is to hire a reputable North Carolina bankruptcy attorney and be honest about any asset transfers, your income and debt.
To find out more about what property can be protected during Chapter 7 or Chapter 13 bankruptcy and how to best prepare for filing, contact the Law Offices of John T. Orcutt for a free North Carolina bankruptcy consultation. Call +1-919-646-2654 for a free appointment at one of our offices in Raleigh, Durham, Fayetteville, Wilson, Greensboro, Garner or Wilmington and be sure to ask about zero down bankruptcy specials.