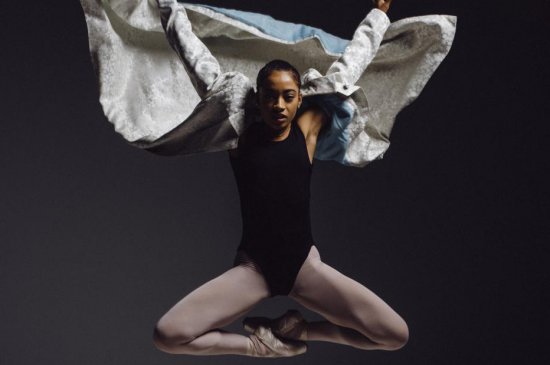 "Dance Moms" drama in bankruptcy court - Abby Lee Miller sentenced
Image Source: StockSnap.io
When clients come in to see us about filing Wilmington bankruptcy, one of the things we tell them is always to be 100% transparent with us so we can offer the best advice and keep them out of trouble with the bankruptcy court. In case you think you can hold something back from the bankruptcy court, a court verdict issued today offers 366 reasons that you should tell the truth to your lawyer, in your court documents, and to the bankruptcy court and its officers.
Abby Lee Miller Sentenced for Bankruptcy Fraud
We've written before in our celebrity bankruptcy alert features about "Dance Moms" star Abby Lee Miller's long road from when she filed bankruptcy but hid income from the court and was later caught out. Now, years later, Abby Lee Miller was back in court today to face the music and was hit with a prison sentence of a year and a day – 366 days total. That's a lot of reason not to ever lie during the bankruptcy process. But that's not all the punishment Abby Lee Miller received from the court.
It has been almost 18 months since the America's most famous dance instructor Abby Lee Miller was indicted on 20 counts of bankruptcy fraud and then money laundering charges were piled onto that. When Abby Lee Miller filed bankruptcy back in 2010, she was not yet a reality TV maven when she signed on for a Chapter 11 bankruptcy plan for her struggling Pittsburgh dance school. But while in the repayment plan, she hit it big with her Lifetime dance-themed show.
Abby Lee Miller Hid Bankruptcy Assets
The judge assigned to Miller's bankruptcy case discovered Abby Lee Miller's fraud while channel surfing and stumbled across a rerun of "Dance Moms" on late night TV. The judge was stunned to see a familiar face from the courtroom as a cable reality star and reopened the bankruptcy case. Miller was charged with hiding $775k of income from her television show by routing it to her mother and through other means of subterfuge. That's what prompted the 20 charges of fraud.
Since then, Abby Lee has repaid the creditors that were cheated by her dishonesty, but there were secondary charges when she snuck $120k of foreign currency where she was paid cash for appearances in Australia and the U.K. by having friends smuggle the cash in for her. Miller agreed to forfeit the cash she brought into the U.S. illegally and handed back the more than $100k. Abby Lee Miller's sentencing was delayed a couple of times, which is common in many trials.
A Standard Bankruptcy Turned Bad
When Abby Lee Miller began the Chapter 11 process, she was in the same boat as many Wilmington bankruptcy filers. Her business was struggling to keep the doors open, she owed a ton of back taxes, and was facing sale of her Pittsburgh dance studio if she couldn't find a way to catch up on her bills. Chapter 11 helped her save her business. Where Ms. Miller went wrong was by not telling her attorney and the court when she landed her "Dance Mom" deal with the Lifetime network.
When accused of the bankruptcy fraud, Miller said, "I made mistakes. I trusted people. But ultimately, I have to take responsibility for those mistakes. I have to take the blame. I have to take the punishment." And punishment came today when the judge sentenced Abby Lee Miller to a year and a day in prison for lying in her bankruptcy case. That sentence represents 366 days and 366 reasons to never lie if you choose to file Wilmington bankruptcy.
Are You in Debt and Need a Way Out?
If you or your small business are struggling financially, Wilmington bankruptcy can represent a lifeline. Chapter 7 bankruptcy can wipe out business and personal debts within just a few months while Chapter 13 and Chapter 11 allow you time to catch up on past due balances and regain your financial footing. To find out more about the benefits of Wilmington bankruptcy, contact the Law Offices of John T. Orcutt. Let us help you get out from under crushing debt today.
Call +1-919-646-2654 now for a free Wilmington bankruptcy consultation at one of our locations in Raleigh, Durham, Fayetteville, Wilson, Greensboro, Garner or Wilmington.