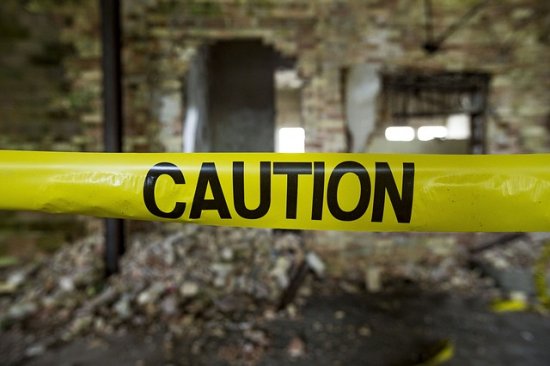 Be careful when filing Greensboro bankruptcy without a lawyer
Image by robinsonk26 via Pixabay
Filing Greensboro bankruptcy can be life-changing for those drowning in unaffordable debt. There are two routes to bankruptcy relief. The first path is to hire a skilled, experienced local North Carolina bankruptcy lawyer to prepare the petition and supporting schedules, and to then file your case with the court. The second path is to file your case without the benefit of a lawyer. There is no law mandating you must have a lawyer to represent you, but there are challenges with going it alone.
If you're considering filing Greensboro bankruptcy without a lawyer, here are five common mistakes made by consumers that file pro se (i.e., acting as their own attorney).
1 – Filing bankruptcy when you should not
Bankruptcy is not the best solution for every financial problem. Yes, there are situations where bankruptcy will be the optimal answer but, in other cases, not filing at all or delaying filing is the better option.
Issues to consider include what type of debt is weighing you down, whether you're delinquent on secured and unsecured debts, if you facing foreclosure, and if you have significant assets that can't be fully shielded by North Carolina bankruptcy exemptions.
If your debts are mostly credit cards and medical bills, it may be the answer. If you are facing foreclosure and could lose a home with lots of equity, it might be the answer. But in other cases, tightening your budget and attacking the debt on your own may be the better course of action.
2 - Filing the wrong paperwork and your case is kicked
Even when bankruptcy is a good fit, there's a lot that goes into a bankruptcy case. The forms themselves are relatively straightforward, but when it comes to supporting schedules, and the nitty-gritty of the case, it's easy to make a mistake.
There are three significant risks of filing incorrect paperwork in your bankruptcy case. First, you might not get the full extent of debt relief under the law. Second, you might make an error that the court views as fraud which can land you in hot water.
Third, you might see your case rejected or dismissed by the court which means you need to start over. This costs time, money, and delays your debt relief. Bankruptcy is a complex area of law and, as a layman, it may be difficult to navigate these complexities.
3 - Using incorrect exemptions and losing assets
In many Chapter 7 cases, Greensboro consumers can retain most (if not all) of their assets. Federal and North Carolina laws offer bankruptcy exemptions that let you shield a reasonable amount of assets to maintain your lifestyle.
If you don't know the exemptions available under the law or mess up the paperwork where you declare them, the Trustee assigned to your case may seize assets that you didn't properly protect by filing the correct paperwork.
4 - Messing up a Chapter 13 repayment plan
If Chapter 13 is best for your Greensboro bankruptcy, you must submit a detailed repayment plan that reflects your ability to catch up on past-due balances while using most of your disposable income. The plan is complicated and if done wrong, will get your case booted.
Some mistakes can get your case rejected, but other mistakes could see the court accept a repayment plan that you can't truly afford and it fails. You might wind up back where you started, still in unaffordable debt, and without the money you put into court costs.
5 - Not understanding the system
A bankruptcy case is more than just the paperwork. There are court appearances and pleadings. For most of these, your bankruptcy lawyer would handle them without you, and you rarely have to show up in court. If you're acting pro se, though, it's all on you.
When the judge or Trustee asks a question, you must know how to respond, when to speak, when to submit documents, and how to handle responses if a creditor objects to the case or the court makes a demand.
Acting as your own lawyer is not an acceptable excuse to the court for why you didn't show up when you should, filed inaccurate paperwork, spoke out of turn, or didn't know the law or the procedures of the court. Any of these mistakes can wreck your case.
Before you decide if bankruptcy is the best option, speak to a reputable and experienced NC bankruptcy lawyer. Even if you're thinking of filing without a lawyer, it's wise to get a free consultation to find out your options and explore the affordability of hiring an attorney.
To find out more about the benefits of North Carolina bankruptcy, contact the Law Offices of John T. Orcutt. Read reviews from satisfied clients and then call +1-919-646-2654 to schedule a free Greensboro bankruptcy consultation at one of our locations in Raleigh, Durham, Fayetteville, Wilson, Greensboro, Garner or Wilmington.