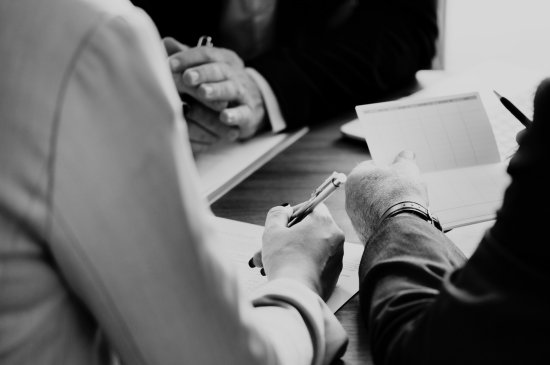 Carefully consider your Wilmington bankruptcy options
Image by rawpixel via Unsplash
The decision to file Wilmington bankruptcy isn't an easy one. You might lean towards Chapter 7 because it's so fast and offers unprecedented relief of unsecured debt like credit cards and medical bills. This type of fresh start bankruptcy takes about four months from start to finish. However, despite the apparent benefits, not everyone is a fit for Chapter 7 and might do better with Chapter 13.
Not everyone will qualify for Chapter 7 bankruptcy, but Chapter 13 is open to almost anyone earning a consistent wage. In some cases, even if you are eligible for Chapter 7, you might be better served by Chapter 13 for your Wilmington bankruptcy case.
Here are five reasons why Chapter 13 may be better suited for you.
1 - You have assets you can't protect with exemptions
North Carolina bankruptcy exemptions in Chapter 7 protect a reasonable amount of assets including home equity, furniture, computers, a modest vehicle, and even some cash in the bank. If you have more equity in your home or other assets that you cannot shield in Chapter 7, you should be able to safeguard them in Chapter 13 while still achieving debt relief.
2 - You are delinquent on your home or vehicle
If you're behind on your mortgage or car payment, you'll face foreclosure or repossession. Chapter 13 stops these actions and allows you three to five years to catch up on the past-due balance through your repayment plan on top of your regular monthly payment. However, if you file Chapter 7, stopping foreclosure is only temporary, and if you can't catch up, you will lose the car or house.  
3 - Your income is too high for Chapter 7
To qualify for Chapter 7 bankruptcy, you must have income below the North Carolina median or pass the Means Test. The test assesses your income versus your expenses and debt to decide whether you have enough disposable income to service your debts.
You can have a high income and still qualify for Chapter 7 but only if your debt drastically outweighs your ability to pay on your current income. If you can't qualify, Chapter 13 bankruptcy is still there to help. Most consumers meet Chapter 13 eligibility so long as your income isn't too low.
4 - You have significant future debt coming
Bankruptcy usually comes at the end of a financial crisis once the debt damage is done. If you're tired of debt collector harassment and overwhelming debt, you may be ready to file Wilmington Chapter 7 bankruptcy now and be done with the stress.
For instance, if you're in the middle of cancer treatment and know you'll be deeper in debt in six months or a year, waiting to file Chapter 7 may be more strategic. In the meantime, you can use Chapter 13 to help and then save Chapter 7 as an option for later.
5 - You have a co-debtor or co-signer
If someone co-signed debt with your or you co-signed with them, your filing Chapter 7 could leave them in the lurch. A Chapter 7 discharge disassociates you with the debt and leaves the co-signer or co-debtor solely responsible for the financial obligation and subject to debt collections.
With Chapter 13, though, your co-signer will be protected throughout your three to five-year repayment plan so long as you stay current on payments. If you file bankruptcy and don't protect your co-signer, you might ruin the relationship.
While these are all things to consider, you don't need to make the decision alone about what type of bankruptcy is best for you. Consult a reputable local North Carolina bankruptcy lawyer to discuss your debt dilemma during a free bankruptcy consultation.
Contact the Law Offices of John T. Orcutt to find out more. Read reviews from satisfied clients then call +1-919-646-2654 to schedule a free Wilmington bankruptcy consultation at one of our locations in Raleigh, Durham, Fayetteville, Wilson, Greensboro, Garner or Wilmington.